Yehupets No. 32: War
Posted In: Dukh i Litera Digital Library, Sponsored Projects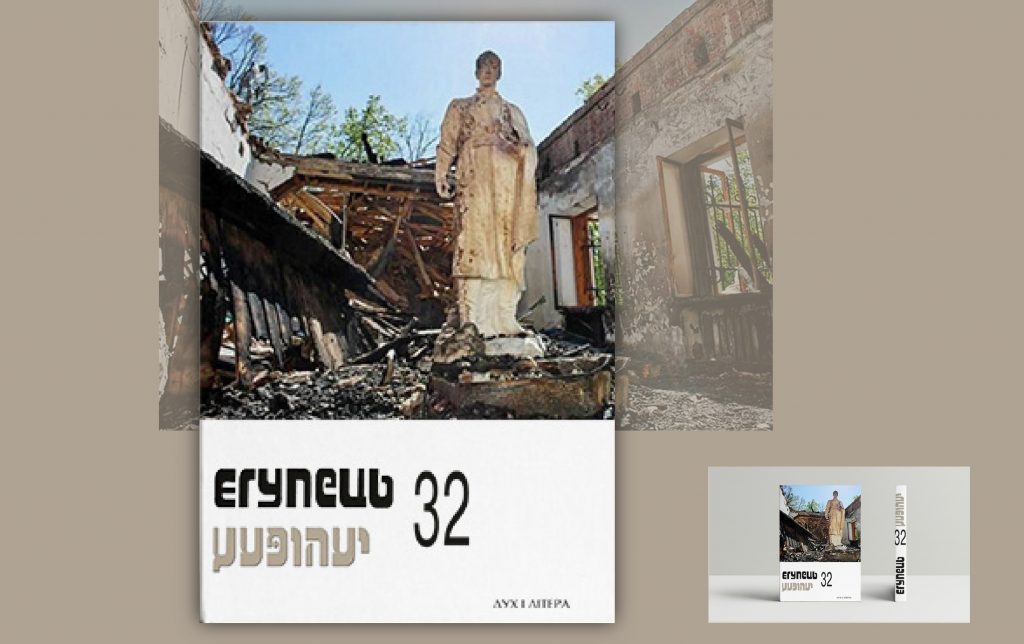 The 32nd issue of the "Yehupets" almanac is divided into two parts: the war and the pre-war period. The "war" block of the almanac includes Timothy Snyder's article 9 Theses on Putin's Fascism, Konstantin Sigov's essay The Treasure of Ukrainian Resistance Must Wake Up Europe, Olena Stiazhkina's war diaries, a selection of poems by Boris Khersonsky, poems by Iya Kiva, Daryna Chupat, Oleksandr Averbuch, Olaf Clemensen, and Yulia Musakovska.
The "pre-war" block of the almanac is represented by a selection of poems by Bohdana Matiyash, translations from German poems by Nelly Sachs, an article by Yohanan Petrovskyi-Shtern about Bohdan Zholdak, and a selection of previously unpublished short stories by Bohdan Zholdak. In addition, Ihor Talalaivsky's memoirs about Matvyi Talalaivsky and Leonid Finberg's memoirs about Myron Petrovsky are published as a separate block in the almanac. The art section of the almanac includes an interview with Hryhoriy Melskyi about the formation of the Mazel Tov Theater, an interview with Aleksander Khodchenko about the stages of his artistic work, as well as archival images of Mykhailo Glazer's costumes for the play Memorial Prayer at the National Academic Drama Theater named after Ivan Franko.
Editorial board: Kostyantyn Sigov, Anna Umanska (responsible secretary), Svitlana Simakova, Leonid Finberg (Editor-in-Chief).
This Ukrainian-language book belongs to the Dukh i Litera digital library project.
The publication can be accessed in a PDF format here.