Alti Rodal: Hasidism on Ukrainian Lands
Posted In: Jews on Ukrainian Lands, Culture, History, Religion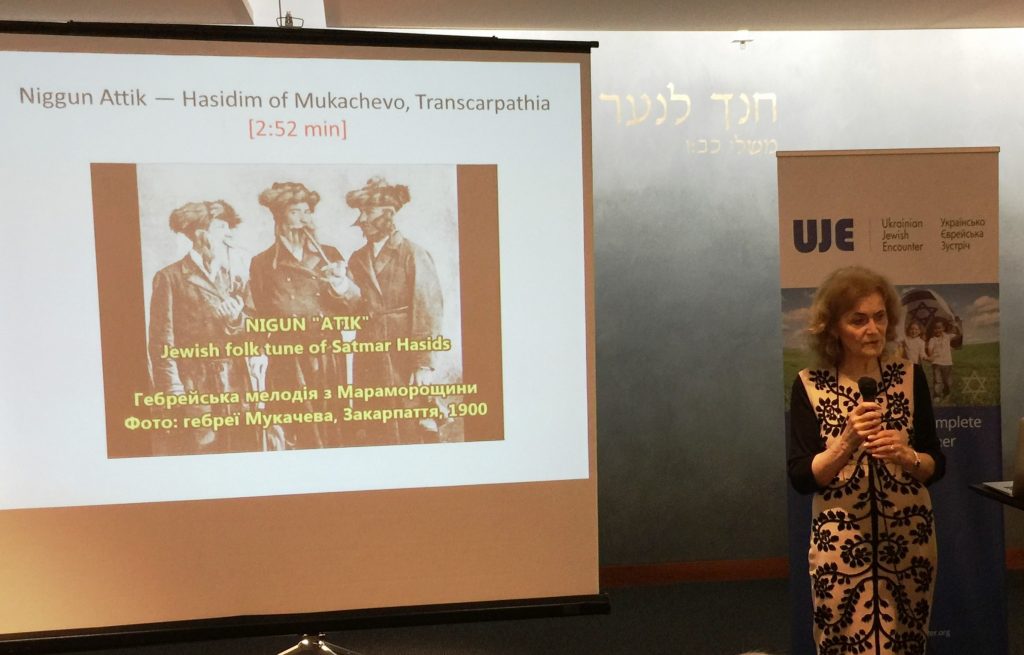 Alti Rodal, co-director of the Ukrainian Jewish Encounter, spoke recently at San Francisco's Jewish Community Library about "Hasidism on Ukrainian Lands: Social Aspects and Teachings."
In this engaging and thought-provoking presentation, given on November 19, 2017, Rodal provided an overview of the beginnings and growth of the Hasidic movement on Ukrainian lands in the late eighteenth and nineteenth centuries. Through the portrayal of the lives and legends surrounding the most influential and charismatic of the Hasidic leaders (the tzadikim or rebbes) and a discussion of their most memorable teachings and legacies, Rodal evoked the dynamics of a religious movement that captured large swaths of the Pale of Settlement and that continues to influence the Jewish world today. The presentation concluded with images of Hasidic dress as depicted in art, as well as samples of Hasidic music, including the following:
In a related presentation given earlier that day at Limmud FSU Inspire 2017 in the San Francisco Bay area, Rodal focused specifically on the influence of Ukrainian folk songs on Hasidic music.
Rodal was one of the founders of the UJE ten years ago, following a career as a historian, writer, professor of Jewish history, and official and advisor to the Government of Canada. She was educated at McGill, Oxford, and Hebrew Universities in history and literature. She researches and writes about aspects of identity, Jewish history and culture, and inter-communal relations.
Rodal's presentation was given in conjunction with the exhibition "Hasidism on the Territory of Ukraine" that is on display at the San Francisco Jewish Community Library until December 10, 2017.
Alti Rodal: "Hasidism on Ukrainian Lands: Social Aspects and Teachings", Jewish Community Library, San Francisco, November 19, 2017.