An Address by Eliab Byelotserkovski, Israel's ambassador to Ukraine, during the opening ceremony of Limmud Ukraine
Posted In: UJE Initiatives, Limmud FSU, Outreach

The four-day "Ukraine Limmud" conference opened in Lviv on November 6th. Israeli ambassador Eliab Byelotserkovski presented the following remarks during this event:

"I am very proud that I represent the country of Israel in Ukraine in these times. Traditionally, the relations between Ukraine and Israel are friendly and are based on two main factors.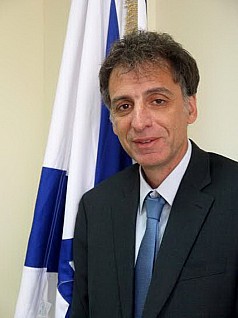 First of all, there is the common historical heritage of Jewry in Ukraine and in Israel. During the Conference, participants will be able to enjoy the exhibition that illustrates the very important role of Jews who come from Ukraine and work towards the development of Israel. 

 The common past is one of the important factors as well. In Israel we have about 600 thousand native Ukrainians who are citizens of Israel and who are developing that country. Even those who were already born in Israel have a lot of relatives in Ukraine, and these people are our bridge that connects the past, the future, and our modern times.
It seems very natural that there is Limmud in Ukraine, and the translation of this word means "learning." It is very natural that such a conference is taking place in the center of Jewish life–in the city of Lviv.
The Limmud Conference is the process of studying, the process of improving yourself, and moving to a new level. Limmud is a dialogue and it will show the possibilities on how such a dialogue can be achieved.
I would like to say thank you to all the organizers of the conference, to the mayor of Lviv for having our conference here, and to all the Lviv citizens that experience Limmud."
Photo caption: Israeli Ambassor Eliab Byelotserkovski