Between languages and literatures: A loss for the Ukrainian–Jewish dialogue of cultures
Posted In: Literature, Culture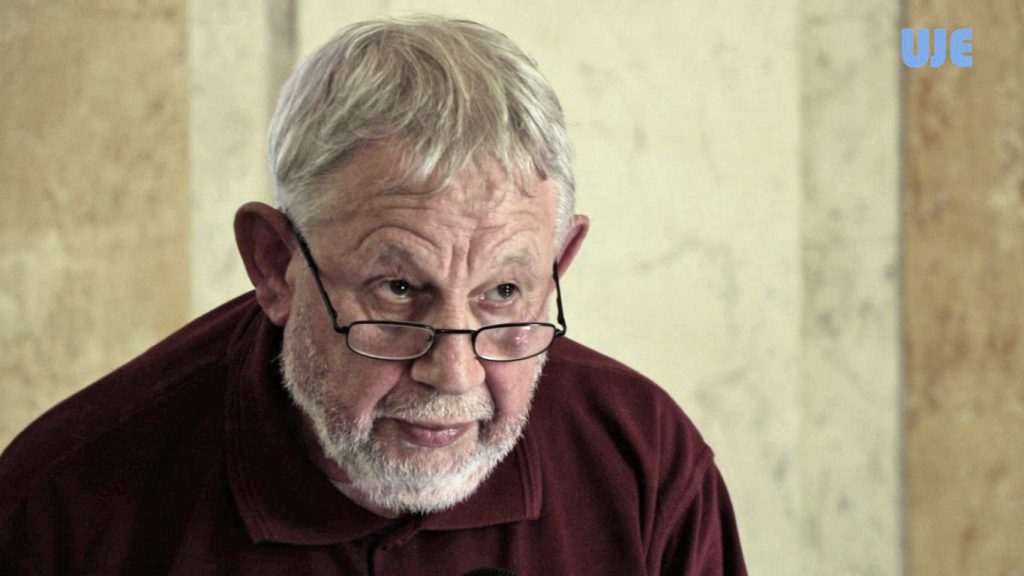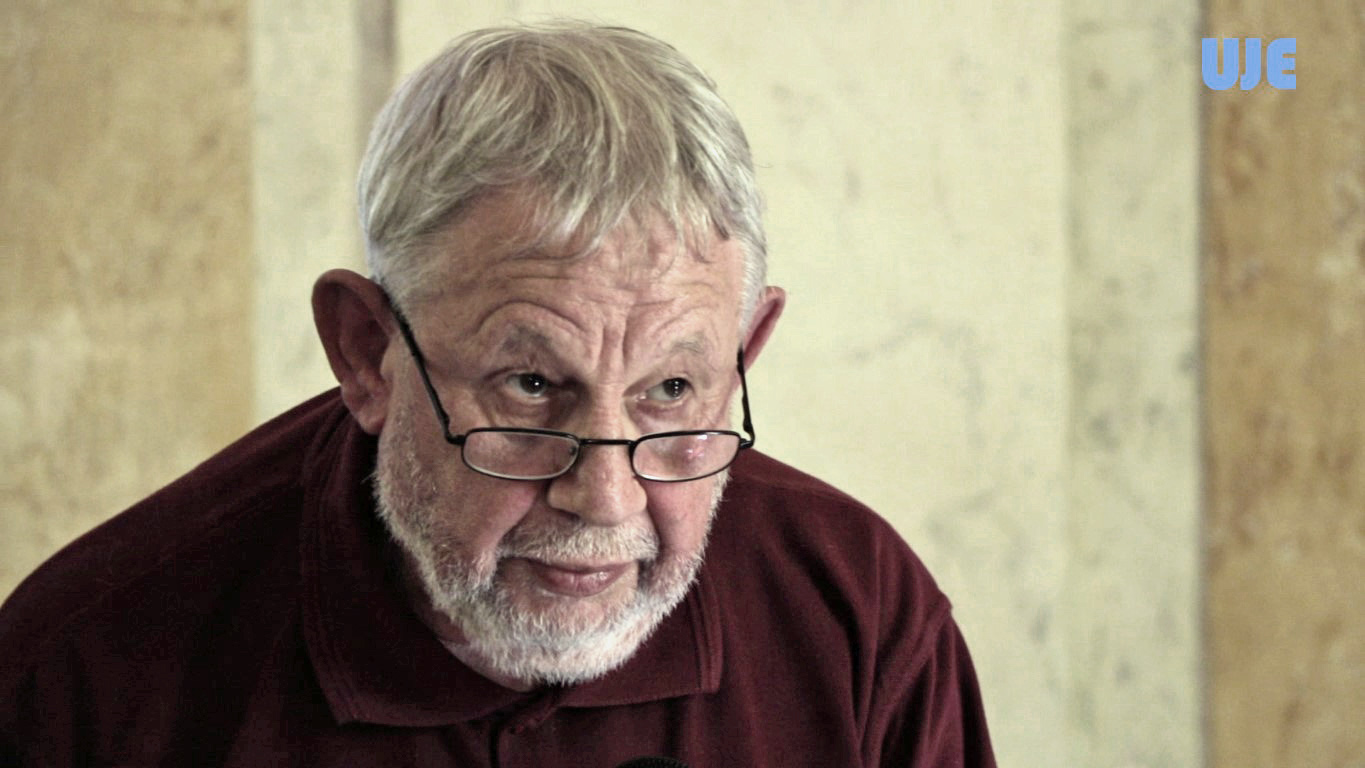 In the early morning hours of 15 March 2021 the translator Dr. Victor Radutsky died in Jerusalem. In the last 30 years Hebrew literature in Israel was revealed to Ukrainians thanks to his professional efforts and creative inspiration.
Victor Radutsky was born in 1937 in Kyiv, where he completed his studies at the Kyiv Polytechnic Institute. In 1976 he repatriated to Israel. By training an electrical engineer, he continued to work in his profession, although he never abandoned Ukrainian-Jewish issues.
As a scholarly associate of the Shorter Jewish Encyclopedia, he wrote dozens of entries about Israeli literature, theater, and cinema, as well as Israeli cultural figures. He attended international congresses devoted to Slavic Studies and the art of translation.
Radutsky found in himself a brilliant talent for translating serious literature. The works of Amos Oz, Aharon Appelfeld, and Ben-Zion Tomer were first published in Ukrainian thanks to Radutsky's translations.
With his participation and assistance, the first anthology of Israeli poetry appeared in the Ukrainian language. Radutsky had an encyclopedic knowledge of the literature and poetry of Ukraine and Israel, and he did everything possible to promote translations and cultural exchanges between writers.
Radutsky's talent for simultaneous interpretation appeared unexpectedly. In the late 1980s, the Israeli government offered him the job of interpreter during the trial of John Demjanjuk in Jerusalem.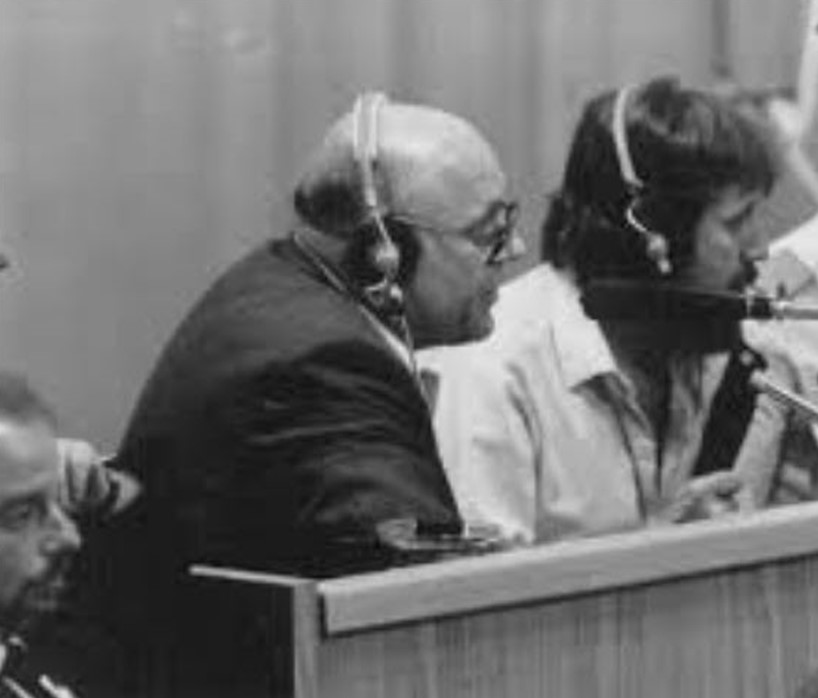 From the moment diplomatic relations were established between Israel and independent Ukraine, Radutsky was the regular simultaneous interpreter for many Israeli delegations visiting Ukraine. He worked in this position during the presidencies of Chaim Herzog, Ezer Weizman, and the prime ministerships of Yitzhak Rabin, Shimon Peres, Ehud Barak, Ariel Sharon, Ehud Olmert, and Benjamin Netanyahu.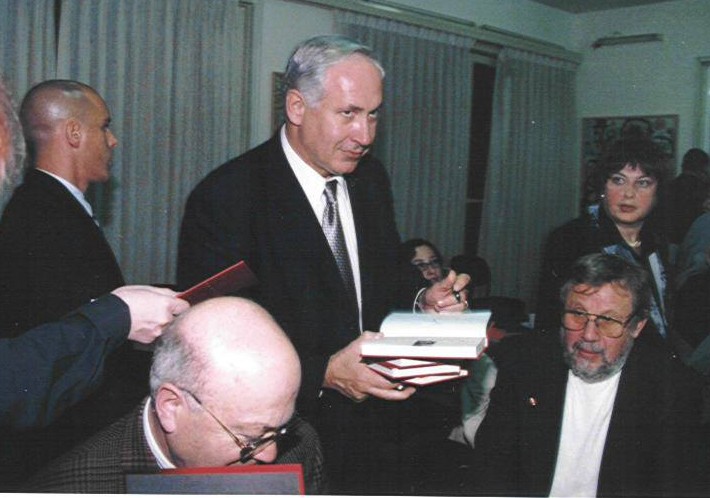 Radutsky also served as an interpreter for all the presidents of Ukraine during their visits to Israel. He did simultaneous interpretation for Ukrainian political and government delegations visiting Israel.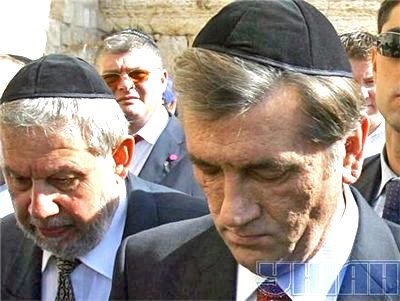 He was awarded the Jabotinsky Medal for his distinguished contributions to the cultural cooperation of the peoples of Israel and Ukraine.
Natalia Feduschak, Director of Communications of the Canadian charitable non-profit organization Ukrainian Jewish Encounter, said: "The death of Victor Radutsky is a huge loss for Ukraine. His Ukrainian-language translations returned to Ukraine two of its great literary sons, Aharon Appelfeld and Amos Oz. This is his gift to the nation. On a personal level, I've lost a friend, a person who was passionate, energetic, and filled with joy, always working on his latest project. The hours that I spent with Victor seemed like minutes. Oh, the conversations we had in Jerusalem, Kyiv, and Lviv! I still cannot come to grips with his death."
David Shekhter, spokesman for the Sokhnut Jewish Agency said, "This is a great loss. We met Victor in the mid-1990s during a visit by Israeli Prime Minister Yitzhak Rabin to Kyiv. Vitya was the translator of the Israeli delegation and I was impressed with his knowledge of the Ukrainian language."
Professor Wolf Moskovich, member of the Board of Directors of UJE, recounted that Radutsky was a graduate student at the Hebrew University of Jerusalem. "He was writing a dissertation on the works of Taras Shevchenko, specifically his Psalms of David. This was the first—and to date the only—case in the history of Israeli academia of a dissertation being written and defended in the Ukrainian language," he emphasized.
Long before the proclamation of Ukraine's independence, Moskovich and Radutsky were among the creators and members of the Ukrainian Research Association of Israel. Radutsky was published in the scholarly collection Jews and Slavs, issued by the Hebrew University of Jerusalem under the editorship of Prof. Moskovich.
"This is a very great loss for me. Victor was a close friend of mine. He had a special sense of humor, typical of many natives of Ukraine; a blend of half-smiles, irony, and doubt. He was an absolutely wonderful translator; in this field, Victor was a great, hard worker. He always searched for the best versions of his translations and often consulted me about this. He always recalled his native Kyiv and the Ukrainian-Jewish milieu in which he had lived. Victor had a sincere love for Ukraine and Ukrainian literature," said Prof. Moskovich.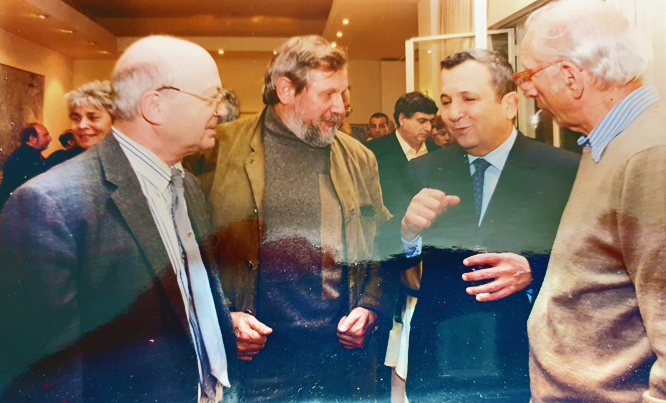 During the educational festival Limmud-2018 in Jerusalem, Radutsky took part in a session under the aegis of UJE. The distinguished Israeli translator talked about his Ukrainian translations from the Hebrew. He shared his personal reminiscences of his encounters with the renowned writers Amos Oz and Aharon Appelfeld and discussed the Ukrainian motifs in the works of Nobel Prize winner Shmuel Yosef Agnon, who was born in Buchach. Israelis attending the festival listened with great interest to Radutsky's colorful discussion of the facets and depths of Hebrew literature through the Ukrainian prism.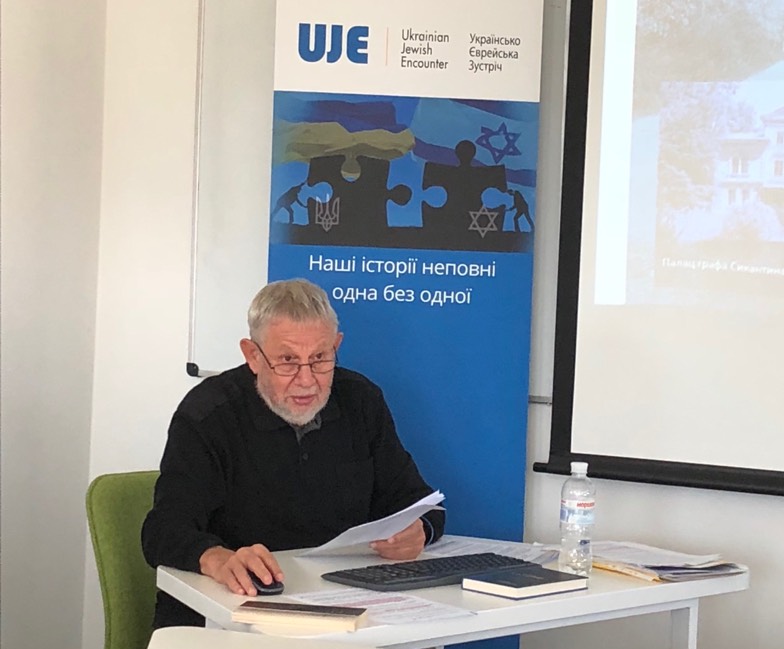 The Chernivtsi-based Publishing House 21 issued Radutsky's and Ivan Bilyk's translation of Appelfeld's novel Katerina, as well as Appelfeld's novel Blooms of Darkness, translated by Radutsky and Oksana Penderetska. Amos Oz's book A Story of Love and Darkness is being prepared for publication, also translated by Radutsky and Penderetska.
The literary editor of the Ukrainian translations of Katerina and A Story of Love and Darkness is Roman Dzyk. While he was working on these texts, he and Radutsky became very close. "It is difficult for me to process this horrible news. My only solace is my memories of this incredible person, with whom I had the good fortune to work. Victor Radutsky was an extraordinarily attentive and delicate fellow conversationalist," Dzyk said.  
Victor Radutsky built a "bridge" that was open to two-way traffic and mutual cultural enrichment between Ukraine and Israel; between the Ukrainian and Jewish peoples. Along the way, we shall all miss him very much. But he has left behind his translations, which will serve as a monument to this talented individual and patriot of two countries.
Text: Shimon Briman (Israel). Photo: UJE.
Translated from the Ukrainian by Marta D. Olynyk.