Countering disinformation and creating a country brand: Israel's experience for Ukraine (WS3)
Posted In: UJE Initiatives, Israel's Experience of Nation-Building: Lessons for Ukraine, Symposia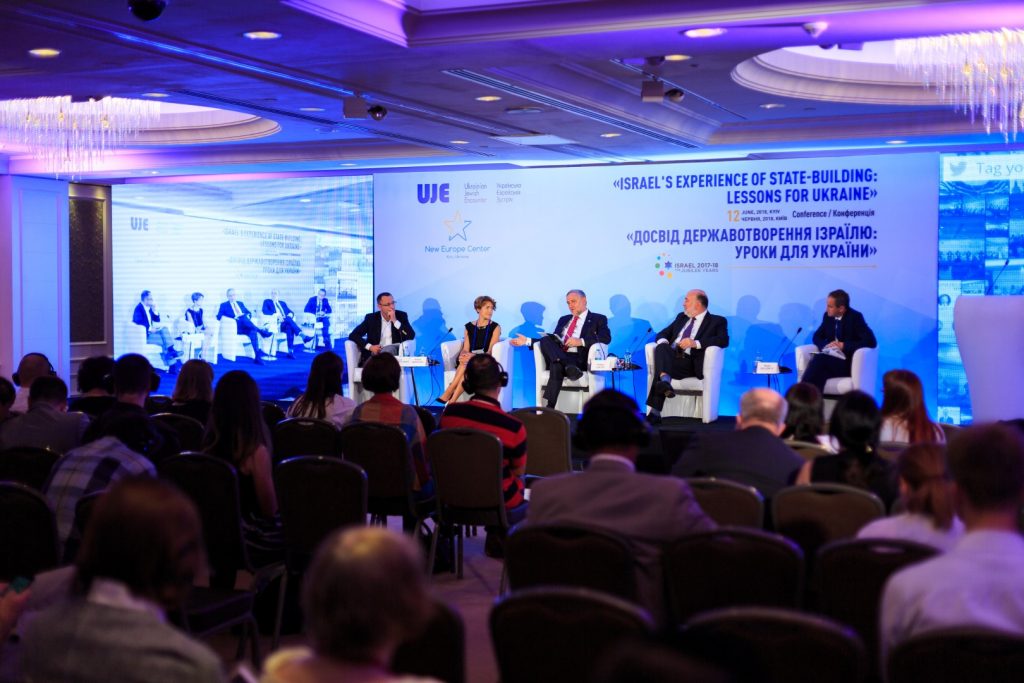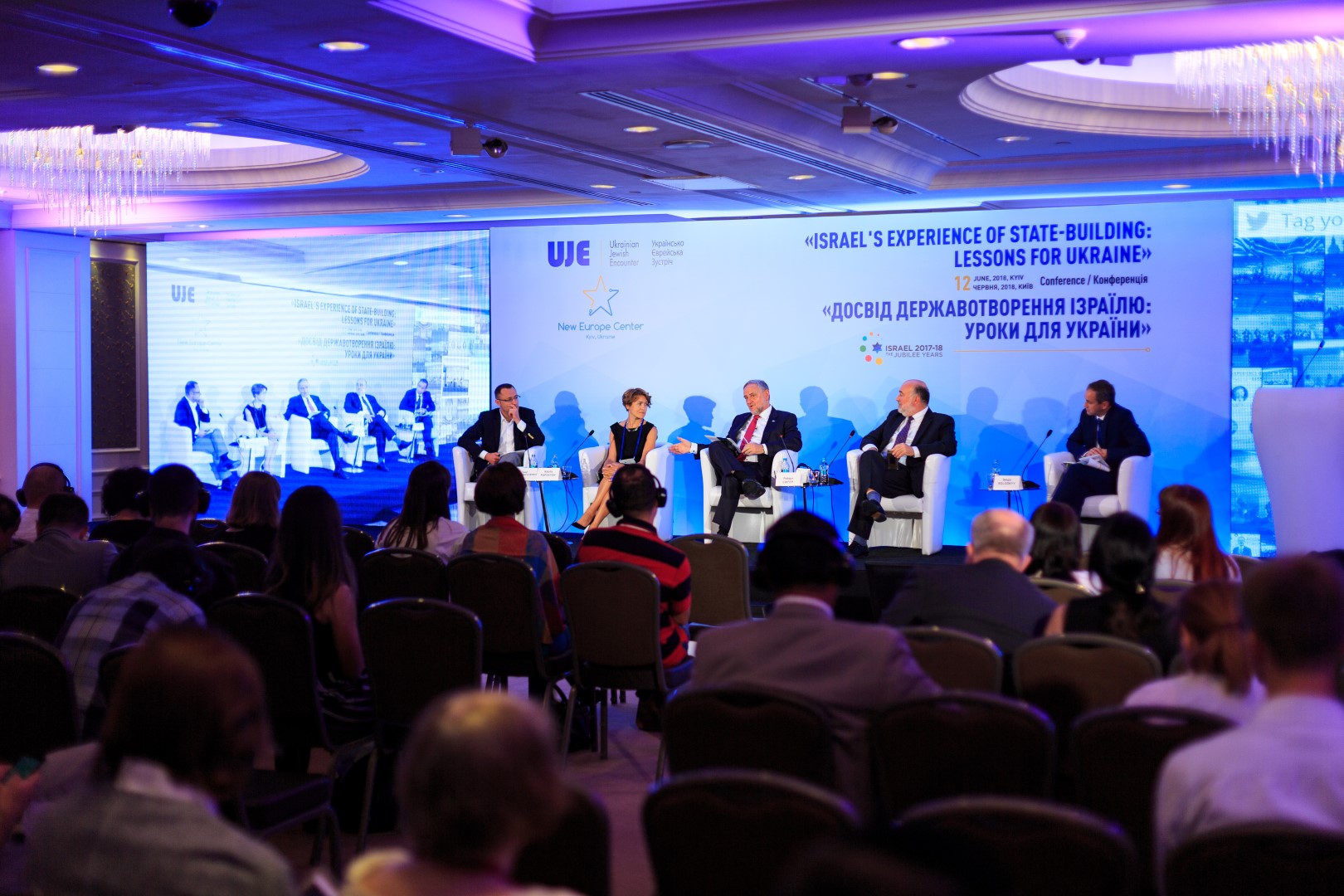 The New Europe Center brings you the main points made by the speakers of Session No. 3 entitled "Strengthening the Nation: Language, Education, Inclusion," which took place at the conference "Israel's Experience of Nation Building: Lessons for Ukraine," held jointly with the Ukrainian Jewish Encounter on 12 June 2018.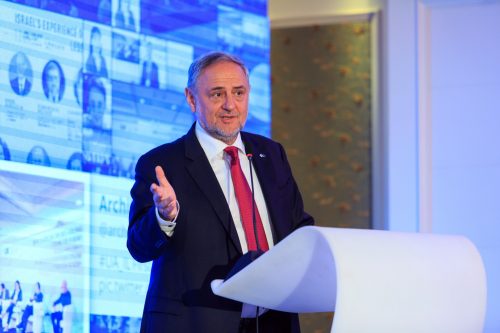 Robert Singer, General Director and Executive Vice-President of the World Jewish Congress
A significant number of distinguished figures in the history of the Israeli state were born in Ukraine.
"Golda Meir, the first woman to become prime minister of Israel. Vladimir Jabotinsky, our famous fellow countryman, was from Odesa. Even the current Speaker of the Knesset, Yoel Edelstein, was born in Chernivtsi."
For many years the World Jewish Congress, an organization uniting 103 Jewish communities throughout the world, has been one of the leaders in the struggle against antisemitism.
"We created subsections dedicated to the struggle against antisemitism and the delegitimization of the State of Israel. Our main goal is to reform international institutions that are trying the find reasons to condemn Israel, as well as to provide the younger generations of Jews with instruments that they need to develop in order to protect Israel."
The active use of diplomacy and grooming new generations of leaders for Jewish communities are vitally important for ensuring Israel's future.
"Diplomacy is our primary activity. For the purpose of protecting Israel, we have established and are maintaining relations with the political leaders of more than sixty countries, and also with key figures of leading international organizations."
"In recent years we have made efforts to develop the next generations of Jewish community leaders. At the present time we have nearly 250 representatives, who are graduates of universities in 40 countries."
Social media is one of the main channels of communication in contemporary society.
"One of the most important developments has been the creation of a subsection that deals with delegitimization and social media within the department of community relations to assist our activities. Last year our social media had 1.8 million visitors and content that was disseminated in more than 20 languages."
In its international activities, Ukraine should engage its diaspora abroad more actively.
"You should regard the diaspora abroad as an important source of activism. They are potential ambassadors, who can help the world understand Ukraine better."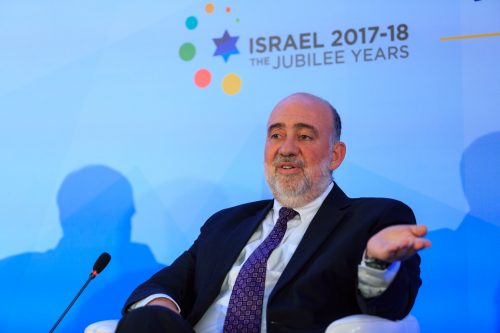 Ron Prosor, head of the Abba Eban Institute for International Diplomacy, Ambassador of Israel to the OUN (2011–2015)
A negative information campaign is being actively waged against Israel in the international arena.
"When I arrived in New York to work, I was shocked to see that Israel was being subjected to so-called 'political terror' practically in every direction. The State of Israel was being attacked on all levels."
Israel regularly adopts measures to counteract negative information campaigns.
"As you know, Israel has good information and intelligence services, but this is a big job in the public sphere, and it should change our way of thinking."
"We have to assure people that the situation on the ground is not the way it is portrayed in the media; to create the perception that you are telling the truth."
Ukraine has to create a country brand.
"For example, when I say France, you think of romance; Italy—smiling and food; and Israel is now the start-up nation. You should think about how to create a brand for Ukraine, then the system will begin working and structures will interact."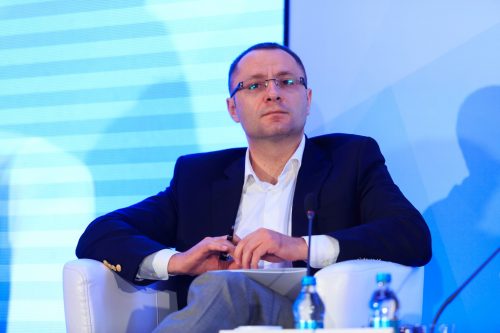 Vasyl Myroshnychenko, partner of the CFC Consulting Company
Ukraine should use Israel's experience in the sphere of building relations with the diaspora.
"In Soviet times the Ukrainian diaspora also wanted to see an independent Ukraine, and it was mobilized. But later, after independence was achieved, its activities were scaled back. Then we had another wave, the Revolution of Dignity and Russian aggression, which became the impetus for mobilizing the diaspora. However, I believe that Israel's experience of interfacing with the diaspora is something that we could replicate and truly build a similar system."
Israel, a country that is in a state of constant war with its neighbors, has been able to build a successful brand as an IT nation, a developer of software and innovative technologies.
"We would very much like to achieve something similar in Ukraine, and we would like to see more Israeli investments today, which would help us convey to Ukrainians that, despite the war, negative economic trends, corruption, and the like, there are still many different opportunities."
Right now Ukraine is using Israel's experience of grooming future generations of leaders.
"The Ukrainian Leadership Academy's project to utilize Israel's experience is a very fine example of teaching future generations of leaders who will be patriots of their country and will know their history."
Today, public diplomacy for Ukraine is a question of survival.
"We must communicate our point of view to others, and we must become stronger economically. Our success, especially with regard to the standard of living in Ukraine and its transformation into a European country, is our neighbor's [Russia's] biggest fear."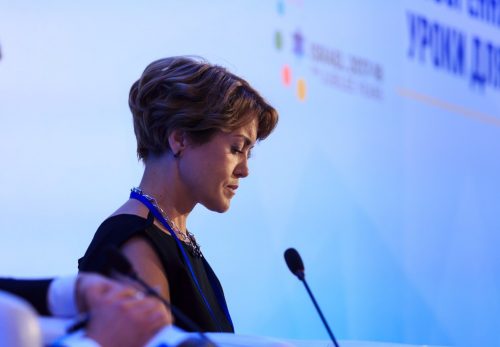 Nataliya Popovych, President of the One Philosophy Group of Companies
For Ukraine there are three crucially important lessons from the history of Israel.
"The first is the very history of Zionism. The biggest opportunity for Ukraine lies in realizing that a people that has suffered very much can be successful and self-sufficient. For a long time, the Jews felt that they could not become equal partners as long as other nations continued to indicate their place in Europe, in society, and in other hierarchies. Ukrainians in fact also realized, but only after the Revolution of Dignity, that they are not ready to live in a world where Russia treats Ukraine as a temporary entity and does not recognize the Ukrainian nation. From the standpoint of realizing our strength, this is a very important lesson for our country."
"The second lesson is the huge realization, which I made when I met a lot of people in Israel, when we were creating the Leadership Academy. These are people who form their character every day, living under almost constant threat, but continuously discover innovations and resources within themselves in order to remain successful. This is the experience that the Ukrainian creative class and the IT class are safeguarding right now, not only in Ukraine but abroad."
The third lesson is that Israel understood that it has to take care of the weakest link, to take care of people. The questions of infrastructure, healthcare, and education that exist in Israel are helping them to enlist more people who want to become part of the country's success. Here I am talking about the need to make the individual the focus of the government's work, so that each Ukrainian soldier will feel that the state is standing behind him, as this happens in Israel."
Israel's experience was used in the work of the Ukrainian Crisis Media Center (Natalya Popovych is one of its founders).
"Israeli speakers persistently defend the interests of their country with confidence. This is what we are learning, but right now in Ukraine we have hundreds of speakers with various messages that can have an impact on Ukraine's effectiveness in international relations."
"No less important is using the forces of civic society, organizations, and experts who, while respect for Ukrainian state officials is being formed, enjoy trust and are seeking to use it to defend Ukraine. In particular, we in the Ukrainian Crisis Media Center established a hybrid threats analysis group that completed fundamental research on how official Russian television portrays European countries."
Translated from the Ukrainian by Marta D. Olynyk.
Edited by Peter Bejger.