Ephraim Moses Lilien (1874–1925)
Posted In: Did You Know?, Culture, Visual Arts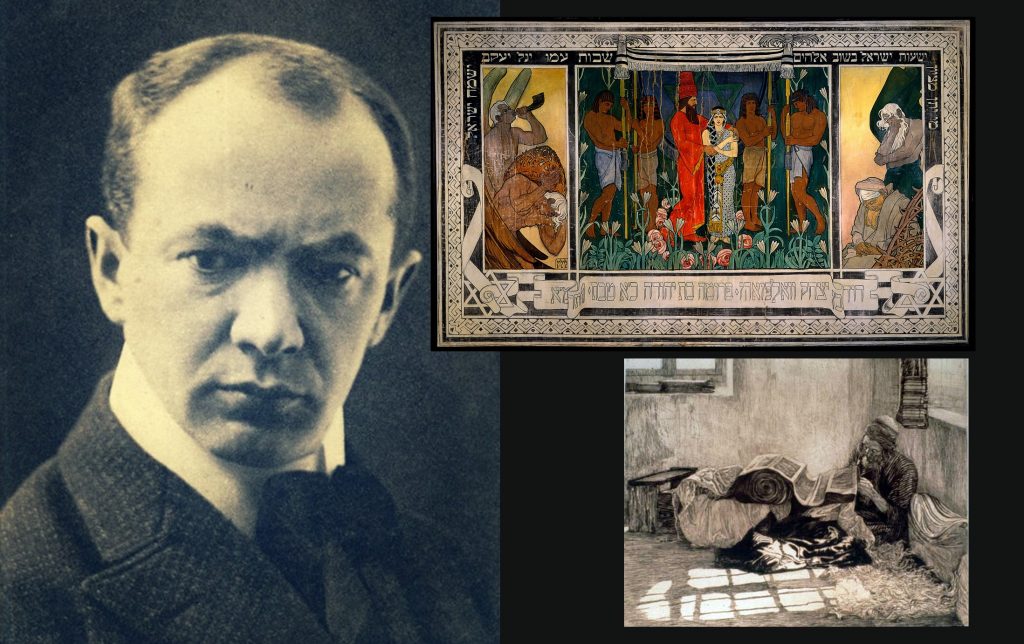 The renowned printmaker, illustrator, and photographer was born in the western Ukrainian town of Drohobych, then part of the Austro-Hungarian Empire. Lilien achieved international fame through the use of Jugendstil (Art Nouveau) motifs in his art, which was notable for its Jewish themes, and which established him as perhaps one of the most important artists of the cultural Zionist movement in the early twentieth century.
His 1903 etching Le-Metim 'al kidush ha-shem be-Kishinov (Dedicated to the Martyrs of Kishinev), became a powerful visual symbol of Jewish suffering in Eastern Europe. He is also known for his widely reproduced photographic portrait of Theodor Herzl, the founder of modern political Zionism. Lilien started his artistic career in his youth as an apprentice for a sign-maker and later attended the Academy of Art in Cracow, where he studied under Polish history painter Jan Matejko. He also studied at the Academy of Fine Arts in Vienna and worked in Munich as a cartoonist.
In 1899 Lilien moved to Berlin, where he became known as a book illustrator, and co-founded the Demokratisch-Zionistische Fraktion, which advocated Zionism as a path to a cultural, political, and economic renewal for Jews. Lilien traveled several times to Palestine between 1906 and 1918, including a trip to Jerusalem in 1906 to assist Boris Schatz in founding the Bezalel Art School, Israel's oldest institution of higher education. Lilien is considered the father of Zionist iconography, a master who rendered Biblical subjects with a striking muscularity and voluptuousness, creating what has been called " the new art of an ancient people."