London: Jews on Ukrainian Lands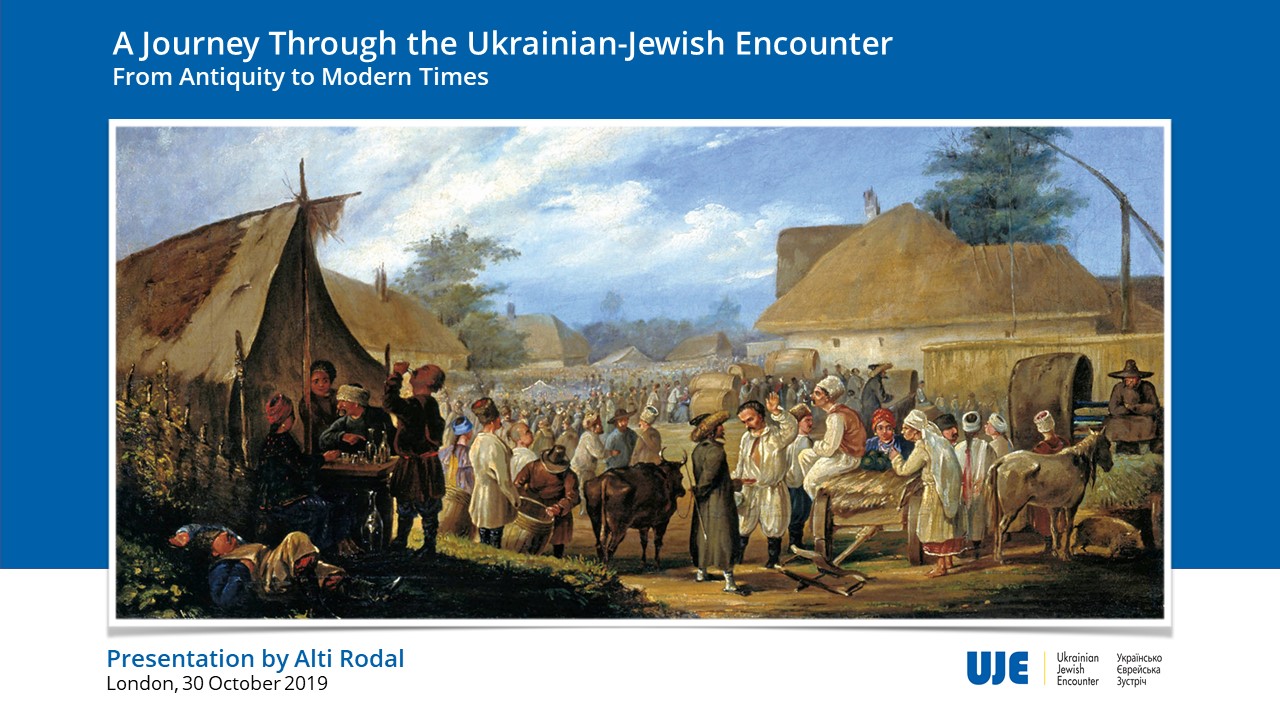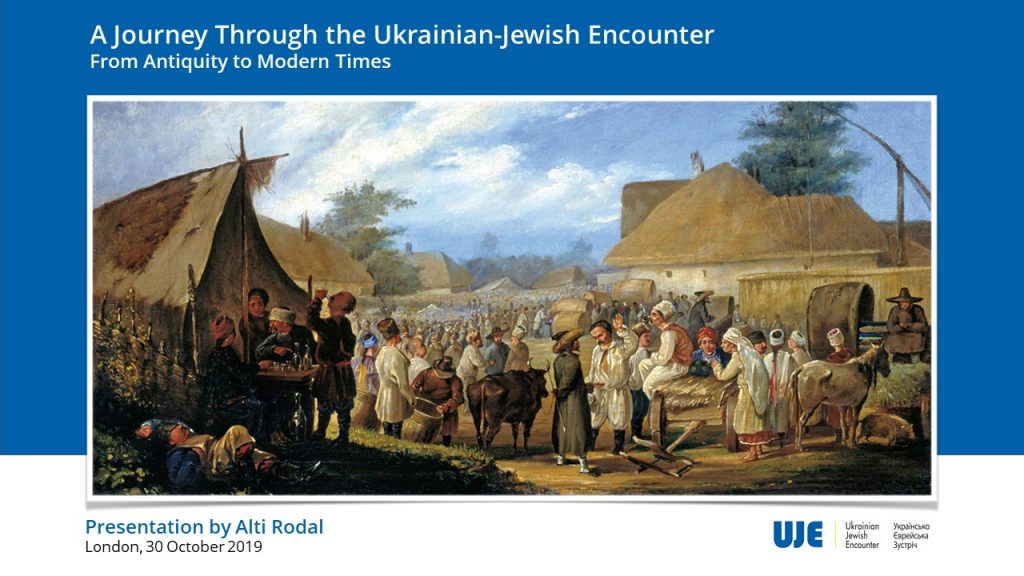 Ukraine has been for many centuries the home of diverse peoples, including one of the oldest and most populous Jewish communities in the world. The vast majority of Ashkenazi Jews today are descendants of Jews from Ukrainian lands.
With the help of visual material, historian Alti Rodal will provide an overview of the long and complex history of the Ukrainian-Jewish encounter, in the context of different political regimes, during both normal times and times of crisis.
The discussion will treat the divergent perspectives on formative historical events, as well as multi-faceted cross-cultural fertilization over centuries of co-existence—in music, folk art, folklore, architecture, literature, language, and cuisine. Alti Rodal is a historian, writer, former professor of Jewish history, former official and advisor to the Government of Canada. Educated at McGill and Oxford Universities, she has authored scholarly articles on aspects of modern Jewish history and culture. She is a founder and since 2008 Co-Director of the Ukrainian Jewish Encounter.
Event date:
October 30 to October 30, 2019
Event location:
Jewish Community Centre London, 341-351 Finchley Road, London, NW3 6ET
For more information see the Centre's website here.