Book Signing: The Genius of Judaism by Bernard-Henri Lévy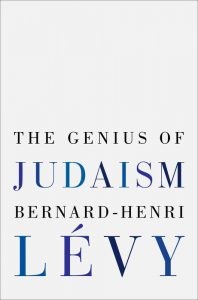 The Ukrainian Institute of America in partnership with the Ukrainian Jewish Encounter present a book signing event with world-renowned, public intellectual Bernard-Henri Lévy.
"The Genius of Judaism", an incisive and provocative look at the heart of Judaism.
 "An entertaining trip, as much in the tradition of Jack Kerouac as Tocqueville." — The New York Times
General admission $15
Students $10
UIA Members free
Reception to follow
Published by Penguin Random House
 January 21, 2017, 7 p.m.
The Ukrainian Institute of America, 2 East 79th Street New York, NY