Debut of Ukrainian Poetry in Tel Aviv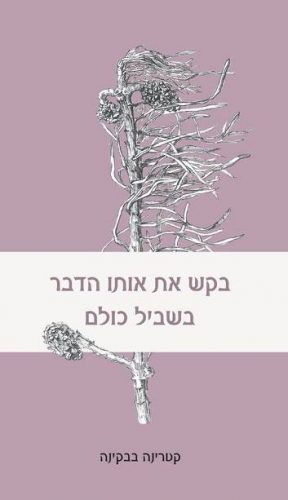 Ukrainian poet Kateryna Babkina will debut in Tel Aviv a book of her poetry, translated for the first time into Hebrew. The book, Ask the Same for Everybody, was translated by Anton Péfrani. Publisher Yoav Itamar will open the evening, followed by Israeli poet Yonatan Berg and other poets.
The book's publication was supported by the Ukrainian Jewish Encounter.
More information about the event is available in Hebrew here.
June 12, 2017 at 20:00
The Hebrew Writers Association in Israel, Writer's House, 6 Kaplan Street, Tel Aviv, Israel