"The Holocaust in Ukraine: New Perspectives on the Evils of the 20th Century"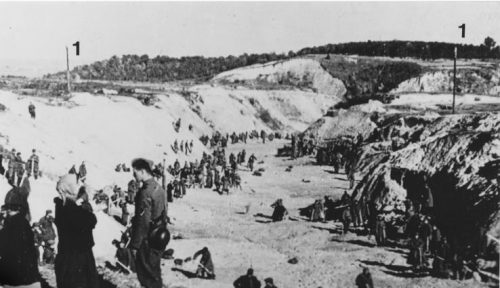 An international symposium on "The Holocaust in Ukraine: New Perspectives on the Evils of the 20th Century" will be held in Paris, 9-11 March 2017 at Paris-Sorbonne University/Pantheon-Assas University, with the support of the Fondation pour la Mémoire de la Shoah.
As stated in the conference program:
The objective of this conference is to foster renewed knowledge and open discussion on tragic and insufficiently-studied events that weigh heavily upon Ukrainian-Jewish relations both within Ukraine and abroad….The papers will focus on understanding the facts of the German occupation (1941-1944), but also on analyzing these facts in a broader, historical context, including the history of the Jews in Ukraine before and after the Shoah and the overall history of resistance, collaboration, and crimes across occupied Europe during the Second World War.
We are convinced that any venture into the collective memory and desire to foster mutual understanding necessitate a thorough examination of the historical context, including controversial and painful issues such as local collaborators who participated in the extermination of the Jews or the attitudes of resistance fighters – both nationalist and communist – towards the Holocaust. The tragedies of the past and misunderstandings surrounding them can only be overcome by an honest and complete search for the truth.
Though not an event funded by the Ukrainian Jewish Encounter, presenters include UJE Co-director Alti Rodal, and four members of UJE's Academic Advisory Council – Leonid Finberg, Vladyslav Hrynevych, Yaroslav Hrytsak, and Yohanan Petrovsky-Shtern. A PDF version of the program (in French) is available here.