London, UK: Sheptytsky and Holocaust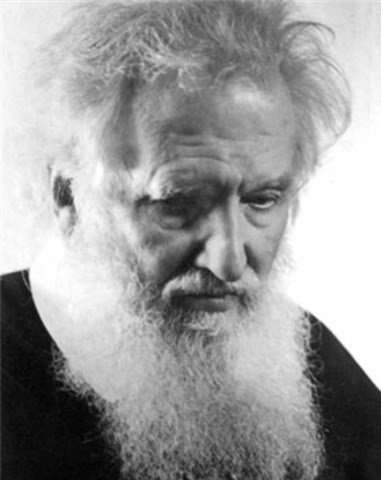 Andrei Sheptytsky, the Metropolitan Archbishop of the Ukrainian Greek Catholic Church, is an extraordinary figure among Christian church hierarchs of the 20th century. Presiding over the Church under the Nazi occupation of Galicia during World War II, he was put into a situation where difficult compromises had to be made while he struggled to remain true to the idea of a sovereign Ukrainian nation and to protect Jews during the Holocaust.
Despite having saved the lives of 150 Galician Jews, Metropolitan Sheptytsky has not been recognized as a Righteous Among the Nations. This event will bring together a Jewish academic studying Sheptytsky's legacy and a Jewish Holocaust survivor who knew Sheptytsky and was saved by him.
Dr. Wolf Moskovich from the Hebrew University of Jerusalem will outline the key milestones of the long debate around honouring the Sheptytsky legacy by the Jewish community in Israel and beyond. Lili Stern-Pohlmann is a Holocaust survivor rescued by Metropolitan Sheptytsky along with her mother and will share her story at the event.
This event is supported by the Ukrainian Jewish Encounter (UJE), an organization striving to promote the Ukrainian-Jewish dialogue. This organization has long campaigned to highlight Sheptytsky's achievements: it produced a documentary film Saved by Sheptytsky, inaugurated the Sheptysky Award and support of a historic motion passed in the Parliament of Canada on April 26, 2012. An extract of Saved by Sheptytsky will be screened during the event, along with the presentation of The Ukrainian-Jewish Encounter: Cultural Dimensions, a UJE publication.
The event will be in English and will be moderated by Marina Pesenti, Director of Ukrainian Institute London. The Institute would like to thank the London Eparchy of the Ukrainian Greek Catholic Church for providing a venue for this event.
Speaker Bios:
Dr. Wolf Moskovich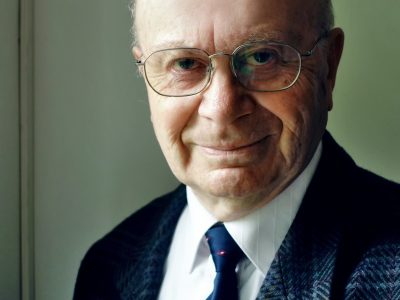 Dr. Wolf Moskovich is a board member of the Ukrainian Jewish Encounter, Professor Emeritus and formerly Professor and Chairperson of the Department of Russian and Slavic Studies at the Hebrew University of Jerusalem (1976-2004). His main fields of interest include Slavic studies (Ukrainian studies in particular), Jewish culture and history in Eastern and Central Europe (Yiddish studies in particular), interrelations between Jews and Christians, and languages and cultures in contact. He studied at Chernivtsi State University in Ukraine, received his PhD (1965) from the Moscow Institute of Foreign Languages, and Dr. Hab. (1971) from the Academy of Sciences of the USSR, Leningrad. He has been Visiting Professor at the universities of London, Oxford, Cornell, Pennsylvania, Rome, and Bratislava. He has over three hundred publications, including twelve monographs. He is editor-in-chief of the book series Jews and Slavs (volumes 1-25, Jerusalem) since 1993. He is President of the Israeli Committee of Slavists.
Lili Stern-Pohlmann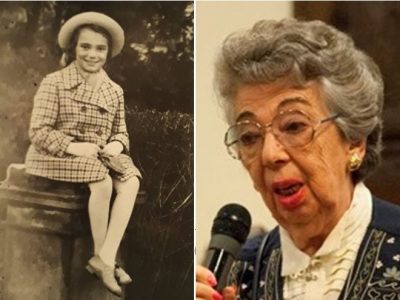 Lili Stern-Pohlmann was born in Lviv (then Polish Lwow) but brought up in Krakow in a Jewish family. In 1939, her family escaped to Lviv, as western Poland came under the Nazi German occupation. In 1942, Lili lost her father and younger brother to the Holocaust and landed in the Lviv ghetto with her mother. Two more perilous years followed as Lili and her mother were being hunted down in Nazi-occupied Lviv. In 1942, Lili escaped miraculously from the ghetto, and for one year she and her mother found refuge with a German civil servant who sheltered them in her apartment. From November 1943, they got protection from the charismatic leader of the Ukrainian Greek Catholic Church, the great humanitarian Metropolitan Andrey Sheptytsky, who placed them both in a convent and orphanage run by Mother Superior Yosyfa (Olena Viter). Thanks to their spiritual help, extraordinary courage and humanity in face of constant danger, Lili and her mother survived the war. In 1946, Lili emigrated to the UK, to be joined by her mother one year later. In her adult life, she consistently petitions Yad Vashem to recognize Metropolitan Sheptytsky as a Righteous Among the Nations, sadly to no avail. Those, however, who were awarded were the Blessed Klement Sheptytsky, the Metropolitan's brother, and Sister Yosyfa, who also received from the President of Poland the country's highest accolade, Order of the Polonia Restituta. Lili Pohlmann lives in London.
DATE:
Thursday, 4 October 2018
TIME:
7pm
VENUE:
Ukrainian Catholic Cathedral of the Holy Family in Exile, 22 Binney St, Mayfair, London W1K 5BQ
Admission:
£10. Book here
For more information, please visit the Ukrainian Institute, London's website.