Opening of Exhibition "Holodomor: through the eyes of Ukrainian artists, 1932-1933"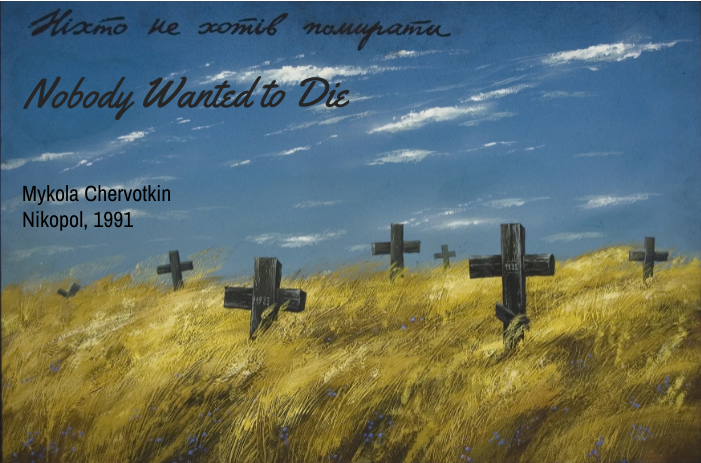 Washington, D.C. — You are invited to attend an Exhibition "Holodomor: Through the Eyes of Ukrainian Artists, 1932-1933, Millions Starved to Death, Massive Destruction of Rural Ukraine, Private Property Seized, Family Farms Destroyed, Collectivization," depicted in over sixty-five paintings, graphics, linocuts, posters and other artworks by leading artists in Ukraine who were brave enough to use their special talents to show visually, the act of genocide against the people of Ukraine by the leaders of the Soviet Union.
"We are delighted to present at the Ukraine House in Washington this unique collection of artworks about the tragedy of the Holodomor in Ukraine. It's very moving and heartbreaking."
— Ambassador of Ukraine in the United States Oksana Markarova.
The opening of the special Holodomor Exhibition will be held at the Ukraine House, on Tuesday, November 16, 2021, from 6 p.m. to 8:30 p.m.  Please register your attendance at the opening of the Exhibition by sending an email to Morgan Williams, mwilliams@usubc.org.
The Holodomor Exhibition will be open from Tuesday, November 16th through Friday, December 3rd at the Ukraine House. 
"The Holodomor Through the Eyes of Ukrainian Artists" collection of over 250 original artworks was collected in Ukraine largely during the years of 1997–2000.  We are pleased that the artworks in the Exhibition are being shown in Washington for the first time," said Morgan Williams, President, U.S.-Ukraine Business Council.
Link:  National Museum of the Holodomor-Genocide, Kyiv, Ukraine, https://holodomormuseum.org.ua/en/
Link:  Holodomor Research & Education Consortium, Canada, https://holodomor.ca/
Link:  International Charitable Foundation of the Holodomor Museum, https://holodomor-museum-fund.org/en/