Paul Robert Magocsi, Marnie Howlett at the Ukrainian Institute London on 19 April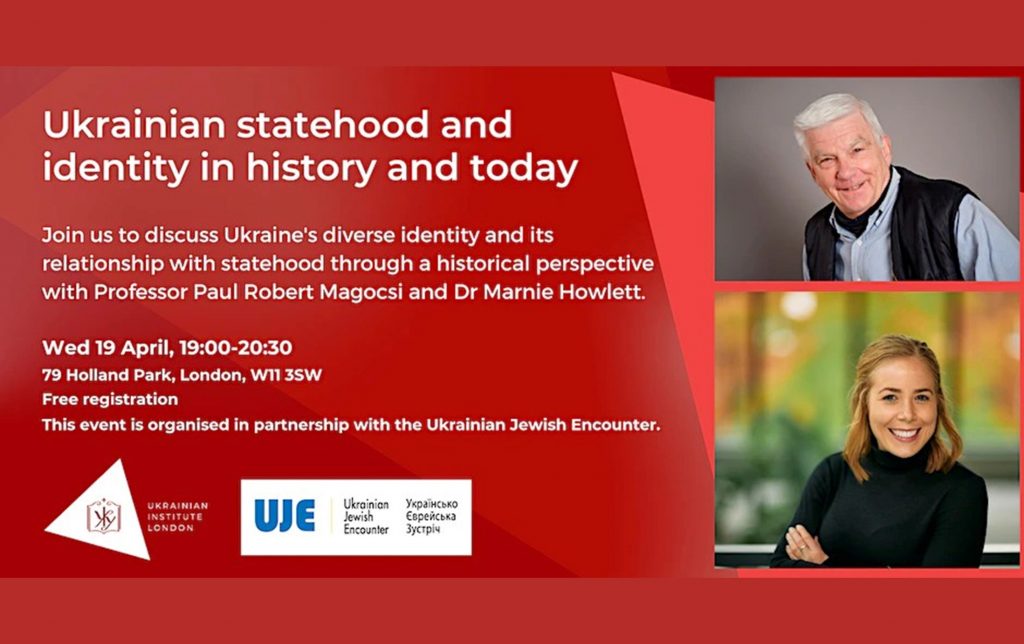 Since the start of Russia's full-scale war on Ukraine, the world has discovered the unity of Ukrainians of all backgrounds in protecting their statehood. However, in the past, Ukraine, a multilingual and multicultural state, has been frequently misunderstood, while its rich and complex identity has suffered from simplifications.
Join us to hear Professor Paul Robert Magocsi in conversation with Dr. Marnie Howlett as they discuss the relationship between identity and statehood in Ukraine historically and today. This event is organised in partnership with the Ukrainian Jewish Encounter.
Event date: September 19, 2023- September 19, 2023
Event location: Ukrainian Institute London, 79 Holland Park, London W11 3SW, United Kingdom
Registration for the event is available here.