Renowned Ukrainian writer Andriy Lyubka tours Canada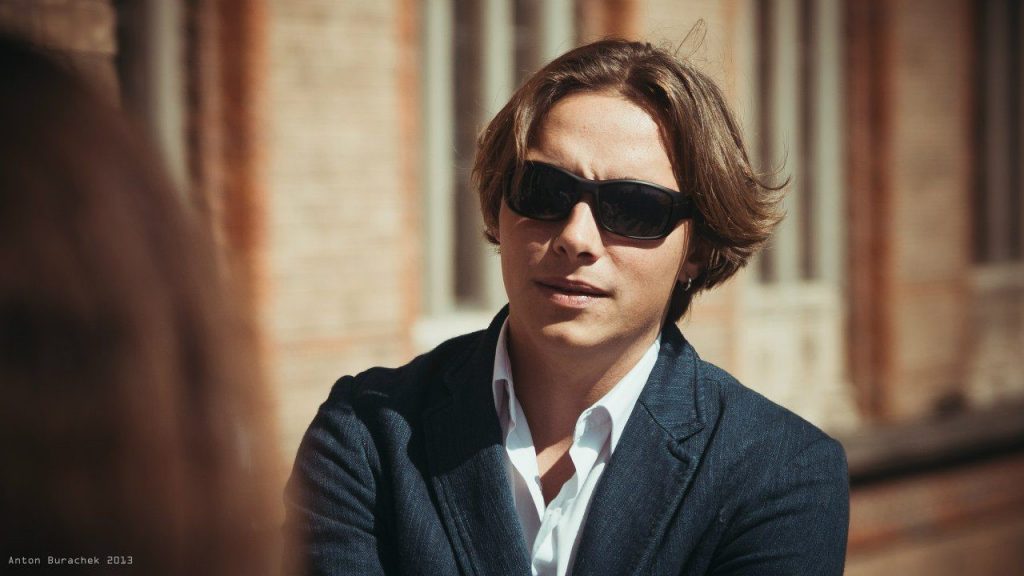 The Ukrainian Jewish Encounter is pleased to be a co-sponsor of the Canadian tour of this year's fellow of the Danylo Husar Programme in Ukrainian Literature, writer Andriy Lybka. The Programme annually sponsors visits by Ukrainian writers to Canada for appearances at Canadian universities and Ukrainian community events. For more information about Andriy and past fellows see the Programme's website.
The following are dates, times and locations of Andriy's appearances in Canada.
Sat. Oct 28. Victoria BC, 3:00 PM
University of Victoria
Clearihue Bldg. Rm C112
(Event in Ukrainian)
Contact: Dr. Olga Pressitch olgavp@uvic.ca
Mon. Oct 30. Edmonton AB, 7:00 PM
St. John's Institute
11024 82 (Whyte) Ave
(Event in Ukrainian)
Contact: 780-492-3765
Wed. Nov 1. Winnipeg MB, 6:30 PM
Oseredok: Ukrainian Cultural and Educational Centre
184 Alexander Ave. East
(Event in Ukrainian)
Contact: 204-942-0218
Fri. Nov 3. Toronto, 7:00 PM
St. Vladimir Institute
620 Spadina Ave
(Event in Ukrainian)
Contact: 416-923-3318
Sun. Nov 5. Montreal, 3:00 PM
Fédération Nationale Ukrainienne (Zustrich)
405 Avenue Fairmount Ouest
(Event in Ukrainian)
Tue. Nov 7. Toronto, 5:00 PM
Peter Jacyk Program, University of Toronto
Munk School of Global Affairs
(1 Devonshire Place) Room 108N
(Event in English)
Contact: 416-946-8938
Andriy's tour is sponsored by the Danylo Husar Struk Programme in Ukrainian Literature of the Canadian Institute of Ukrainian Studies at the University of Alberta.
It is co-sponsored by Ukrainian Jewish Encounter and local partners in each city: Oseredok, St. Vladimir Institute, Zustrich, The Petro Jacyk Program, and a  small cast of dedicated volunteers.
We hope friends and admirers of Lyubka's work will enthusiastically welcome Andriy at each of these events.