U.K. Ambassador Melinda Simmons in conversation in London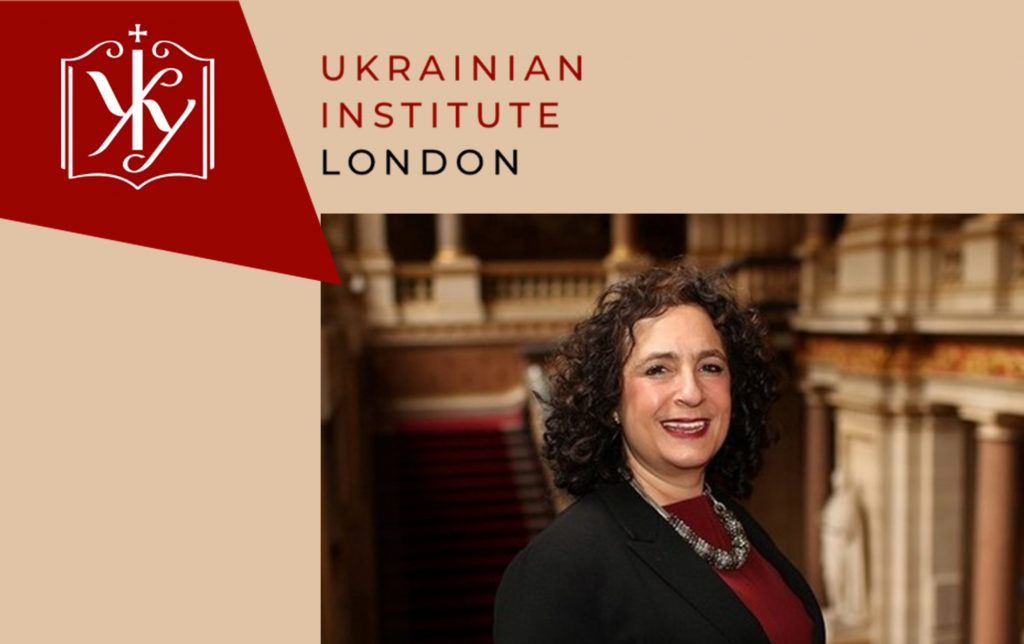 Dame Melinda Simmons will speak about her extraordinary ambassadorship in Ukraine since 2019 and during the first 18 months of Russia's full-scale invasion.
After four years leading the British Embassy in Kyiv, Dame Melinda Simmons will share some of her experiences as Ambassador during this unprecedented period. Since Dame Melinda arrived in Ukraine in 2019, she has worked through the outbreak of coronavirus, a change of three UK prime ministers and, of course, Russia's full-scale invasion of Ukraine.
Dame Melinda has displayed extraordinary leadership in her role as Ambassador. The British Embassy was one of the last embassies to temporarily relocate from Kyiv, and one of the first to return in April 2022; Dame Melinda has been exceptionally active in supporting volunteer efforts, meeting with soldiers, visiting reconstruction efforts in eastern Ukraine, and living and breathing the experience of Ukraine's resistance to Russia's invasion. Dame Melinda is herself Jewish, and she has worked actively with the Jewish community in Ukraine during her ambassadorship, including attending the re-establishment of synagogue services in Kyiv following a temporary pause during the first months of Russia's full-scale invasion.
Dame Melinda's steadfast support and commitment in her role as Ambassador has been a source of great inspiration for Ukrainians. Earlier this year, she received a Damehood for her services to British foreign policy.
Dame Melinda will be in conversation with Dr. Uilleam Blacker, Associate Professor in Ukrainian and East European Culture at UCL SSEES.
This event is co-organised by the Ukrainian Institute London and JW3, with assistance of the Ukrainian Jewish Encounter.
More information about the event is available here.
Location:
JW3, 341-351 Finchley Road, NW3 6ET London