UJE at the 49th Annual ASEEES Convention

Ukrainian Jewish Encounter is a sponsor of the 49th Annual Convention of the Association for Slavic, East European & Eurasian Studies. Visit us at Booth 205 in the Exhibition Hall.
Don't miss what promises to be an engaging roundtable discussion: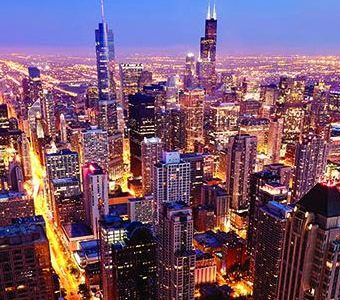 "Jews and Ukrainians: A Millennium of Co-Existence" by Paul Robert Magocsi and Yohanan Petrovsky-Shtern that will take place on Friday, November 10, 1:45 to 3:30 pm, at the Marriott Downtown Chicago, 4th, Clark.
The history and culture of Jews in Ukraine, both in its colonial and post-imperial period, has been discussed in a number of recent ground-breaking monographs, such as Nathan Meir's history of the Jewish Kiev or Paul Robert Magocsi's History of Ukraine as the "land and its peoples." However, a comparative narrative of Ukrainians and Jews in broad historical perspective has been offered for the first time in the book Jews and Ukrainians: A Millennium of Co-Existence (2016). Written by Paul Robert Magocsi and Yohanan Petrovsky-Shtern, this book opens up a new way of looking at the ethnic histories of people in Central and Eastern Europe. It seeks to broader historical vantage point by introducing economic, religious, popular, cultural, literary, and diasporic histories in the discussion. Using a binocular vision, the book aspires to open up the discussion of multiple similarities in ethnic narratives of the two peoples and to introduce the most contentious aspects of Ukrainian-Jewish relations. Scholars from various disciplines representing different approaches to the study of East Europe in general and Jewish-Slavic relations in particular will gather to discuss advantages and disadvantages of the book's methodology. This round table discussion will serve as a springboard for rewriting the history of East European Jews and will provide insights into ways of collaboration between scholars with different methodological backgrounds working on a similar subject matter.
The discussion will be chaired by Benjamin Frommer, Northwestern University, with the participation of:
Vitaly Chernetsky, University of Kansas
Amelia Glaser, UC San Diego
Serhii Plokhii, Harvard University
Jeffrey Veidlinger, University of Michigan