Jewish Life in Canada as seen by the Ukrainian-Canadian Painter William Kurelek
Posted In: Culture, Visual Arts

William Kurelek (1927-1977), one of Canada's most celebrated and well-loved artists, has left behind a remarkable legacy of paintings and books, and has been the subject of a number of documentaries, beginning with a ten-minute 1967 production of the National Film Board: https://www.nfb.ca/film/kurelek.

Kurelek's work was influenced by his childhood on the prairies, his Ukrainian-Canadian roots, his struggles with mental illness, and his conversion to Roman Catholicism. His paintings explore personal and family experience, as well as issues relating to cultural and community identity.

In 1959 Kurelek moved to Toronto, where he wrote and illustrated a series of children's books, several of which have become modern classics. In 1974 he illustrated a new edition of W.O. Mitchell's Who Has Seen The Wind. He won awards for his illustrations for A Prairie Boy's Winter in 1974 and A Prairie Boy's Summer in 1976. He was made a member of the Royal Canadian Academy of Arts, and in 1976, a Member of the Order of Canada.

Of interest from the perspective of Ukrainian-Jewish encounters in Canada is the remarkably successful and enduring partnership formed by Kurelek and his long-time art dealer, Avraam Isaacs, described by Jars Balan at the following link: Canada's Artistic Odd Couple: William Kurelek and Avraam Isaacs.

Another is the series of Kurelek's paintings produced with the encouragement of Abe Schwartz and included in a book,Jewish Life in Canada. The book was collaboratively produced by Kurelek and the historian, journalist, and Jewish community activist, Abraham Arnold, and (appropriately) published in Alberta by Mel Hurtig in 1976. A selection of these paintings, and excerpts from Kurelek's narrative descriptions of these paintings may be viewed at: Kurelek's Paintings for the Book Jewish Life in Canada Described in Kurelek's Words.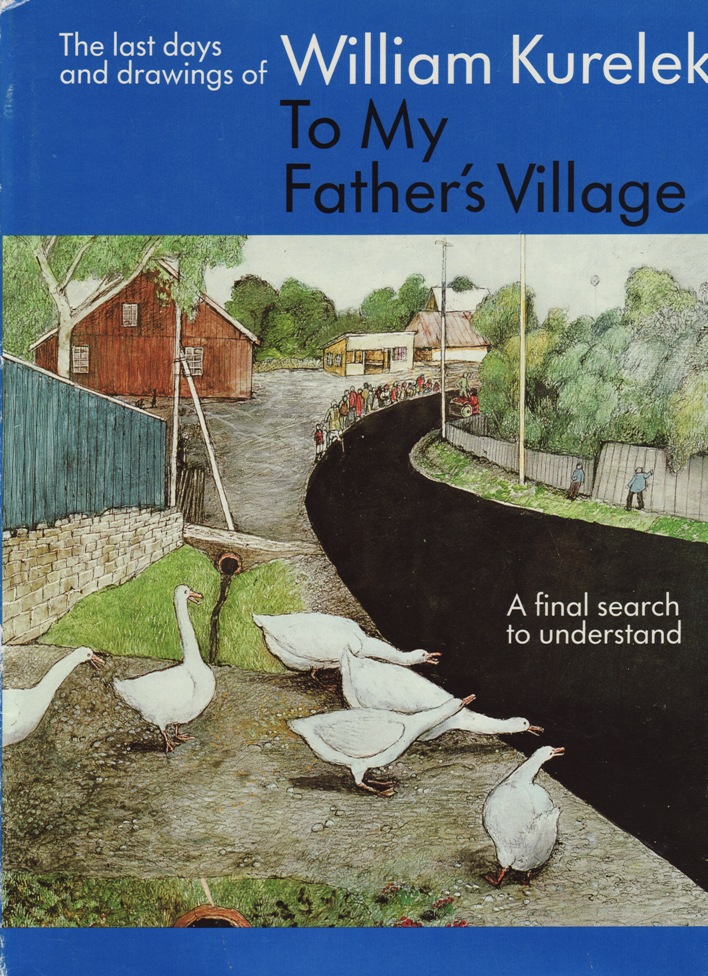 Kurelek's maternal great-grandparents (the Huculaks and the Fedoraks) emigrated in 1899 from the village of Borivtsi in Bukovina, (today part of Ukraine), settling in east-central Alberta. His father, Dmytro Kurelek, who was also born in Borivtsi, emigrated to Canada in 1923. In 1970 and again in 1977, Kurelek visited Ukraine, including Borivtsi, where he painted the scenes of his father's childhood, the village, and its inhabitants, both people and objects. After a short month's stay, he returned home very ill, but with six completed paintings and many more sketches. These appeared in his last book, To My Father's Village, posthumously published in 1988.
In 2001, Alti Rodal (since 2008 Co-Director of the Ukrainian Jewish Encounter initiative) also embarked on a "return to roots" journey to the small village of Borivtsi, where both her parents were born, and where three of her grandparents and extended family died in July 1941.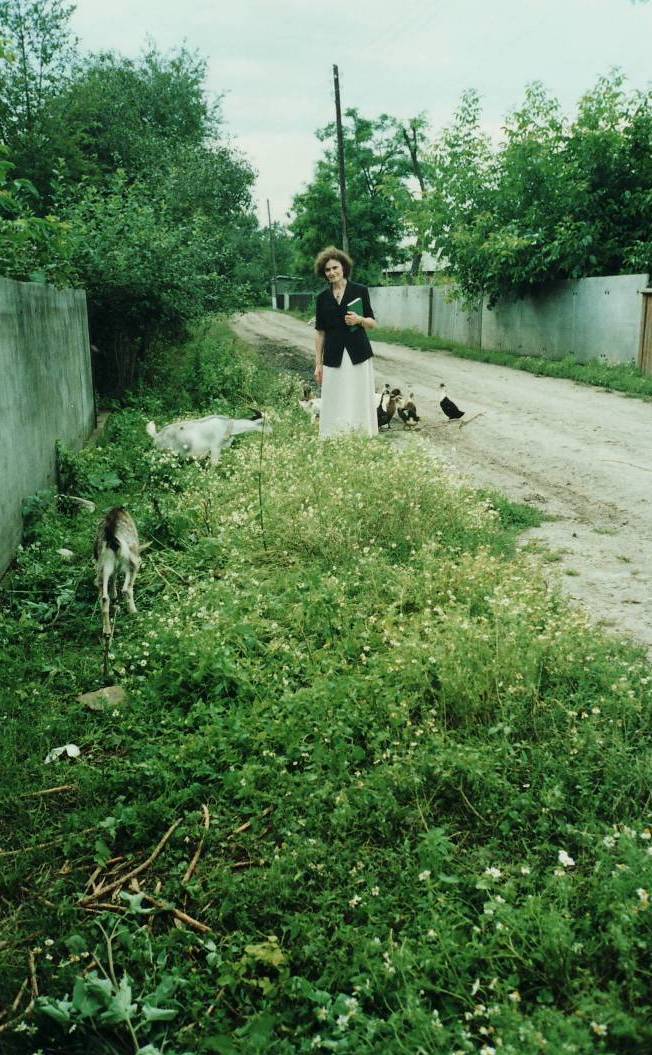 Borivtsi, 2001
Borivtsi, 2001
---
Copyright and Credits
The Ukrainian Jewish Encounter initiative has obtained permission from the Kurelek estate to use the images of Kurelek's paintings from the book Jewish Life in Canada for its website and for a travelling exhibit (planned for 2015).
Contact: David Tuck, Wynick/Tuck Gallery, S27 - 401 Richmond Street West, Toronto, Ontario. M5V 3A8     davidt@wynicktuckgallery.ca
Reproduction of the images is to be credited to the UJA Federation of Greater Toronto, which owns the paintings that Kurelek prepared for the book Jewish Life in Canada. Contact person: Donna Bernardo-Ceriz, Ontario Jewish Archives, 4600 Bathurst Street, Toronto, Ontario M2R 3V2  dbernardo-ceriz@ujafed.org
The fourteen Kurelek paintings were photographed by David Kaufman, Sun-Street Inc. dkaufman@sympatico.ca