Klezmer music is part of the great traditional culture of Ukraine
Posted In: Hromadske Radio, Sponsored Projects, Audio/Visual Media, Culture, Music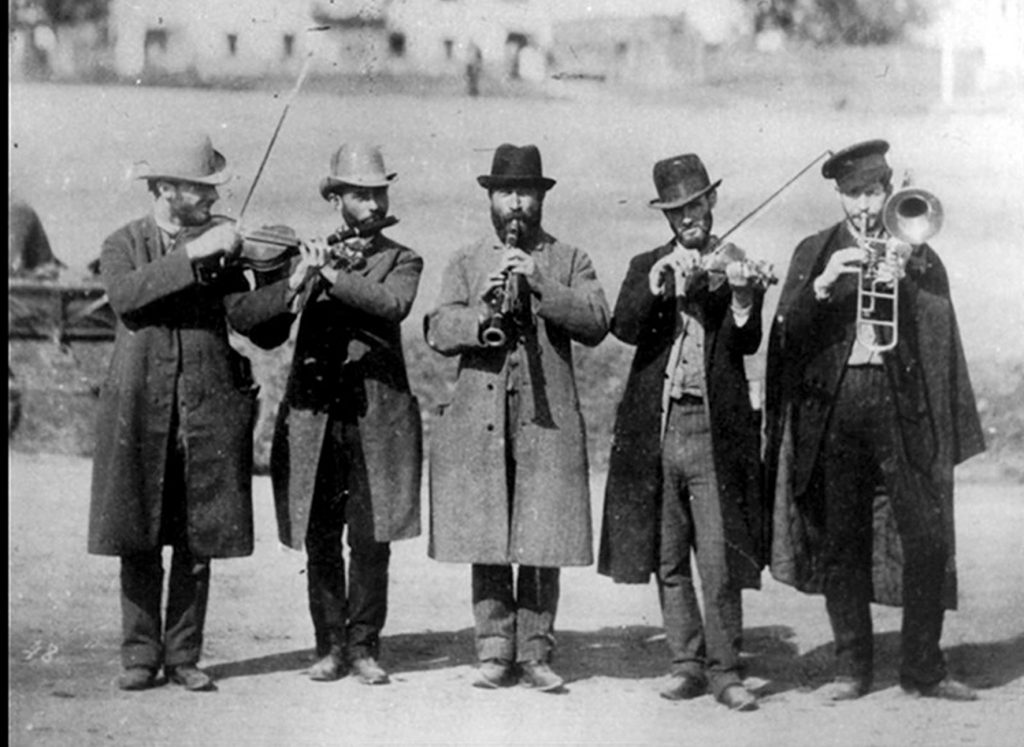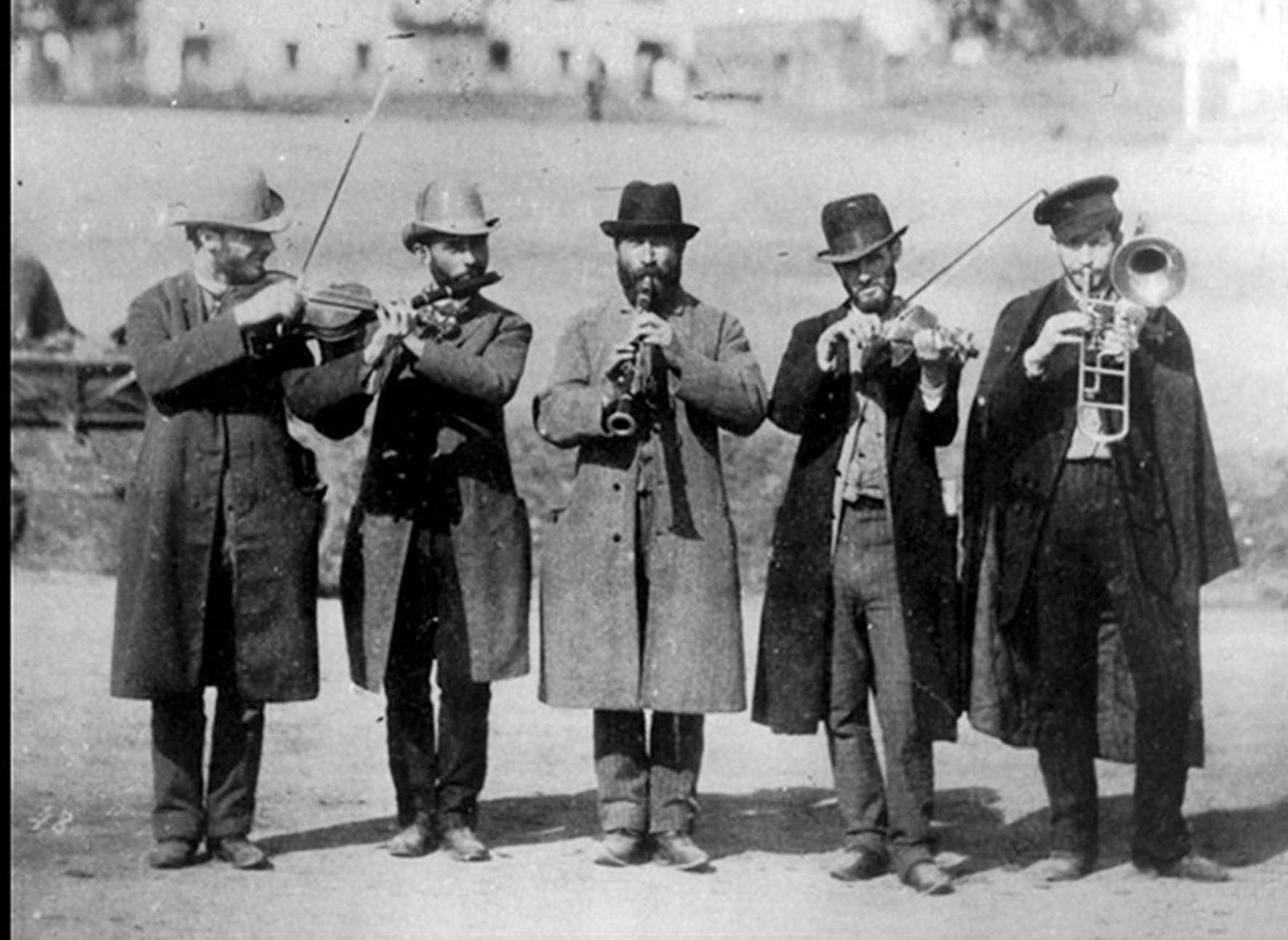 Clarinetist Mitya Gerasimov, the leader of the Kyiv-based Pushkin Klezmer Band, reveals how klezmer is linked to jazz, fakelore, and new but traditional Jewish music. 
Iryna Slavinska:  In this podcast we will be listening to a lot of music. But first, a simple question. What is klezmer? You've probably answered this question a hundred times in your life.
Mitya Gerasimov:  Yes. A klezmer is a professional musician who performs at Jewish weddings. And other weddings. It's a Jewish word.
Iryna Slavinska: In one of your interviews I hear you compare klezmer to jazz.
Mitya Gerasimov:  These are different things, but they are linked to each other because jazz emerged not just from "black music." A great part of jazz's capital consists of émigrés from Eastern Europe, mostly Jewish migrants from Ukraine, Jewish musicians. That's why there are quite a few Klezmer wedding standards among jazz standards. The first white jazz orchestras and composers had Ukrainian-Jewish roots.
Actually, I think that this model of the multicultural, universal language of music, which was embodied in jazz music, came from here, in fact; from Ukraine. Because a universal global musical language already existed here in the late nineteenth century. Klezmer music was no longer closed folklore, but rather an open system.
Iryna Slavinska:  Which instruments are played in klezmer music?
Mitya Gerasimov:  Whichever ones are available are used. For example, I play the clarinet.
Iryna Slavinska:  How typical is this instrument in klezmer music?
Mitya Gerasimov:  It is quite a typical instrument. People have become more accustomed to those quiet string ensembles …
Iryna Slavinska:  Guitars?
Mitya Gerasimov:  No, there were no guitars in this genre. There were dulcimers, violins, double basses, wind instruments, brass bands with trombones, horns, and clarinets.
Iryna Slavinska:  So, the composition of a group, if one can call it that, only depended on what instruments were played by individual musicians who got together?
Mitya Gerasimov:  That's about right. They played on whatever was available. There is a stereotype that the violin is a super-Jewish instrument. In reality, it was not just violins but also flutes, horns, and trombones.
Iryna Slavinska:  To what extent is klezmer music typical in Ukrainian cities and villages? Is it an element of Ukrainian culture?  
Mitya Gerasimov:  Yes, indeed. Because of this, ten years ago I moved to Ukraine, because I was born and lived in Russia. I was seriously into Jewish music. At a certain moment I realized that in order to understand something about this music, context is essential. That's why I came to the place where the roots of this culture lie: in Ukraine, Moldova, and Bessarabia. That's why the opposition of Jewish and Ukrainian culture is not always correct because klezmer music does not exist by itself; it is part of a great traditional culture. It is complicated. It is important to understand the context and what was happening here in Ukraine a hundred years ago, for example.
This was a traditional musical culture whose foundation was Byzantine, a blend of Greeks, Crimean Tatars, and Romanians. Very diverse. The music of Ukraine is also part of the Ottoman world: the Balkans and the Caucasus, the Crimea, Turkey, and Greece. And the most interesting things took place precisely at the junctures of European culture.
Iryna Slavinska:  I agree absolutely, because this is exactly what we're talking about on our program: not about contradistinction but about Ukraine as a large, multicultural country, where various languages, religions, and heritages can co-exist with each other. That's why it is no accident that we are talking about klezmer music, which is being formed at the junction of cultures. Was this music that was created in rural areas or cities?
Mitya Gerasimov:  As you know, Jews in the Russian Empire could not live in villages and large cities. Therefore, this music originated in shtetls, but not by itself. Jews who ended up here were very Europeanized. Practically nothing oriental remained in their culture. And it was precisely here that they learned from Romanians, the Romany, Crimean Tatars, and Greeks. They also played at Ukrainian weddings in villages and at Roma weddings; they played a lot with Crimean Tatars.
Right now I am devoting quite a lot of attention to Crimean Tatar music, and I'm passionate about it. This is the most developed of all types of traditional Ukrainian music. Their playing is very cool. This is the only island that is greatly reminiscent, but not a hundred percent, of what it was like a hundred years ago. And the Crimean Tatars and the Roma play a lot of Jewish klezmer melodies. Klezmer hits are heard at every Crimean Tatar wedding.
Iryna Slavinska:  From what source is klezmer music developing today? Where is this tradition found in order to update it somewhat?
Mitya Gerasimov:  In the 1990s klezmer festivals and camps appeared in the post-Soviet space. It was more for musicians than the public. American and European musicians came, so that Ukrainian, Russian, and Belarusian musicians could learn how to play klezmer. Even Balkan music was in vogue. But it's a bit complicated here because any kind of folk music is very stigmatized.
The living tradition began to be destroyed in the 1930s. In its place came what the Americans call "fakelore," pseudo-traditional music. All these orchestras and folk instrument groups. This is a fake, the Stalinist aesthetics of the Kuban Cossacks, songs about happy milkmaids, the Party, and Stalin. That's why for many people "folk music" is associated precisely with this, as though it's something very boring, false, kitschy.
Iryna Slavinska:  It's also called sharovarshchyna, ethnic kitsch.
Mitya Gerasimov:  That's correct. And right now state funds support these orchestras, which are continuing this toxic tradition, killing off folk music. There is an absolutely different situation in the Balkans. In Istanbul there are huge posters of Romany clarinetists. They are stars there, like Okean Elzy in our country. These guys play instrumental, traditional music with no vocals and fill stadiums. And this is not shameful or stigmatized. That's why it's very complicated to work on this topic, but it's very important. Few people understand and know how to do this. And as І see it, this is my main mission.
(Klezmer music can be heard in the audio version of the program).
This program is created with the support of the Canadian philanthropic fund Ukrainian Jewish Encounter.
Originally appeared in Ukrainian (Hromadske Radio podcast) here.
Translated from the Ukrainian by Marta D. Olynyk.
Edited by Peter Bejger.
NOTE: UJE does not necessarily endorse opinions expressed in articles and other materials published on its website and social media pages. Such materials are posted to promote discussion related to Ukrainian-Jewish interactions and relations. The website and social media pages will be places of information that reflect varied viewpoints.