Literary Residency continued in Buchach with UJE support
Posted In: Sponsored Projects, Agnon Literary Centre, Publications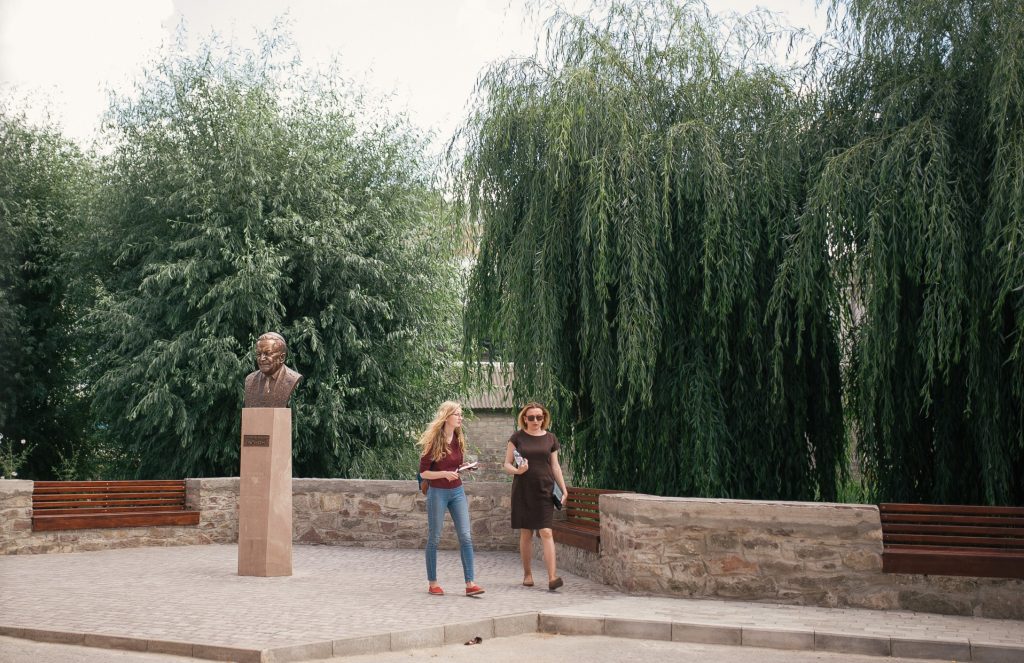 With the support of the Ukrainian Jewish Encounter, a Canadian charitable foundation, the Agnon Literary Center announces the literary residency in Buchach to be held in September-November 2019. This is a short-term guest residency that follows the practice of the previous one, which was built around the literary heritage of Shmuel Yosef Agnon and whose participants were Andriy Lyubka, Sophia Andrukhovych and Yevheniya Senik.
The previous residency resulted in the publication of The Key in the Pocket, a collection of essays in Ukrainian, English, and Hebrew, and in a number of presentations, both in Ukraine and abroad, involving the above writers. Sophia Andrukhovych also participated in the launch of the collection and residency in the Agnon House in Jerusalem in October 2018, which was the first step toward Ukraine-Israel dialogue and cooperation regarding Agnon's literary heritage.
In 2019, the project continues to explore the history of Buchach's multiethnic heritage, particularly drawing on Agnon's texts describing the town. The resident authors will be Vasyl Makhno, Oleksii Chupa, and Yevheniya Kononenko. Each of them will have an opportunity to live and write in Buchach, staying in hotel suites as Agnon did on visits to his hometown during the interwar period.
The project organizers expect the residency will result in a collection of thematic essays written by the residents during their stay in Buchach. In September-November, essays will be published on the websites of media partners, including Chytomo, Zbruc, and Korydor. Furthermore, all essays in the collection will be translated into English and Hebrew.
Through this project, the Buchach Literary Center aims to draw attention to the little-studied literary heritage of Shmuel Yosef Agnon, a native of Buchach and a Nobel Prize laureate in literature, and to emphasize intercultural dialogue at the example of town history.
Translated from the Ukrainian by Vasyl Starko.