Meridian Czernowitz 2021: Israeli poetry
Posted In: UJE Initiatives, Book Fairs/Festivals, Literature, Culture, Outreach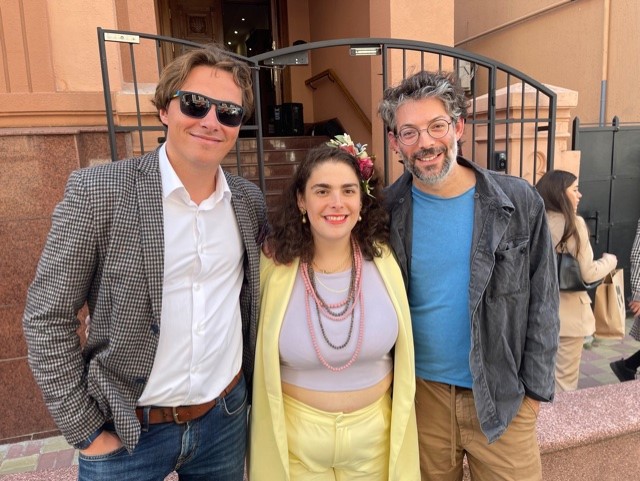 Ukrainian Jewish Encounter is a long-standing sponsor of the Meridian Czernowitz International Poetry Festival, which took place this year on 3–5 September 2021.
This year's festival was held in a "live" format, as well as broadcast online on Meridian Czernowitz's official Facebook page and on the corporation's website www.meridiancz.com.
Israeli poets Noam Partom and Tomer Dotan-Dreyfus traveled to Chernivtsi to share their powerful and diverse poetry with Ukrainian audiences. Ukraine's Andriy Lyubka faithfully translated the works of Israeli poets, as he has for those who have participated in UJE's program at Meridian Czernowitz in recent years.
This year brought an extra surprise: Along with poems in Hebrew, Tomer shared his German-language poems. These were translated into Ukrainian and Russian by the unsurpassed Petro Rychlo and Mark Belorusetz.
Many thanks to the chief rabbi of Chernivtsi and Bukovyna, Menachem Mendel Glitzenstein, who has for many years now provided a welcoming space for poetry readings that are part of UJE's festival program.
And now poetry, in Hebrew, Ukrainian and German.