National security and human rights: How to find a balance in ensuring public interests? (WS1)
Posted In: UJE Initiatives, Israel's Experience of Nation-Building: Lessons for Ukraine, Symposia

The New Europe Center continues to inform about the conference "Israel's Experience of Nation-Building: Lessons for Ukraine" that was held in conjunction with the Ukrainian Jewish Encounter on 12 June in Kyiv. Below are key theses forwarded by the speakers of Workshop №1, "National security and human rights: How to find a balance in ensuring public interests?".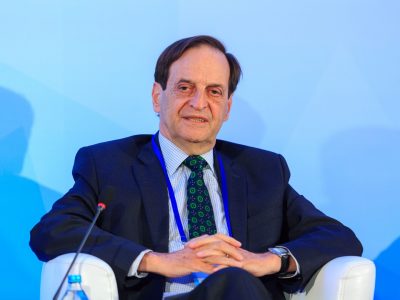 Dan Meridor, President, Israel Council on Foreign Relations, Deputy Prime Minister of Israel (2009-2013)
Certain moral norms of behavior must be upheld even during hostilities.
"Although it's war, there are things you cannot do. [The conviction of Israeli soldiers who shot Arab curfew violators in 1956] was not popular but it became part of what we, as soldiers, learn. We need to keep certain norms of behavior, even in war".
"It is not enough that there are laws, it depends on the leadership. … To say to them there are limits to what you can do takes leadership, and it is very important to keep your moral character".
Honoring human rights is a foundational element of a successful democracy.
"In the end […] the nature and truthfulness of democracy is not determined by lectures in the faculty of law, but in interrogation cellars, how you interrogate people and how you fight your wars".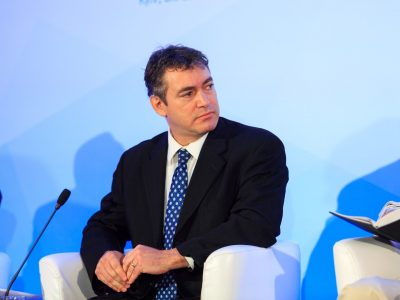 Andrew Srulevitch, Director of European Affairs of the Anti-Defamation League
Critics of Israel have sought to equate Zionism with racism in the name of human rights. Over half of the UN Human Rights Council resolutions in the last decade have targeted Israel, the result of a successful Arab lobby and Iranian opposition.
"We can acknowledge problems in Israeli society without supporting the apartheid lie".
Lessons for Ukraine from Israel's experience:
"Reject the lie, reject the slander, but don't claim to be perfect. It's not credible with the audience you want to convince".
"When your adversaries are not democracies, promote yourself in America and Europe as a democracy. People respond to the argument of a fellow democracy under threat, and that argument doesn't require your democracy to be perfect and your rule of law [to be] without problems".
"Forward progress on democratic norms is important, and democratic backsliding is extremely harmful to reputations. We are seeing this in Hungary and Poland, which are losing friends in the West for those reasons".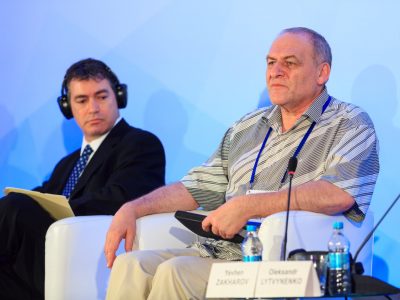 Yevhen Zakharov, Head of the Board of the Ukrainian Helsinki Human Rights Union, director of the Kharkiv Human Rights Protection Group
The staged murder of Russian journalist Arkady Babchenko by the Security Service of Ukraine was an example of the state lying to its people, a situation that would be unlikely in modern-day Israel.
"Ukraine's leaders allowed themselves to publicly uphold the operation, knowing well it was a fake. Israel, despite the strength of its special operations, has not resorted to having its leaders lie to their own people".
"Ukraine has now normalized this type of behavior, for secret services to repeat such operations".
Ukraine has yet to implement key human rights conventions it has ratified.
"Ukraine ratified the United Nations Convention for the Protection of all Persons from Enforced Disappearances but has not done anything towards its implementation".
Despite successful prisoner exchanges between Ukraine and the so-called DNR/LNR, prisoners held by Ukraine are not being afforded their fundamental human rights. The Security Service of Ukraine has (SSU) been guilty in this regard.
"These people are detained … in unknown places, incommunicado, with no contact to the outside world. This is illegal".
Human rights and democratic norms can be a path to victory.
"Ukraine can win this war only when it becomes a truly democratic state where human rights are honored; only then can it break away from Russia and declare victory over the totalitarian and paternalistic Russian state".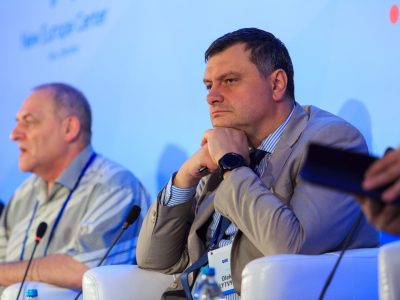 Oleksandr Lytvynenko, Deputy Secretary of the National Security and Defense Council of Ukraine
 Ukraine's human rights situation is not a unique problem.
"Are there problems in this sphere? Yes, there are, and these problems exist across the world. Are these problems unique to Ukraine? No, they are not".
Russia's treatment of the Ukrainian nation, and Ukrainians in Crimea, denies them their basic humanity.
"The Russian leadership – and this was echoed several days ago by [President] Vladimir Putin – does not accept the existence of Ukrainians as a separate nation from Russians".
"The situation in Crimea is such that today, repression is possible, disappearances are possible, expropriation is possible, political killings are possible".
Ukraine must be self-reliant on its path to victory. Because no one else can be counted on to defend the Ukrainian state, it is up to Ukraine itself to uphold normative democratic values. By doing so, it will secure its own future.
"Ukraine can only be defended by Ukraine itself. Nobody owes us anything".
"What is victory? It is the survival of Ukraine as a free and independent democratic state which will ensure its effective development. To achieve this unchanged as a nation is impossible".
Read the main theses of the plenary session speakers (available only in Ukrainian)
Also see the photos from the conference and videos of all the Workshops