Josef Zissels visits Toronto
Posted In: Other UJE-Related News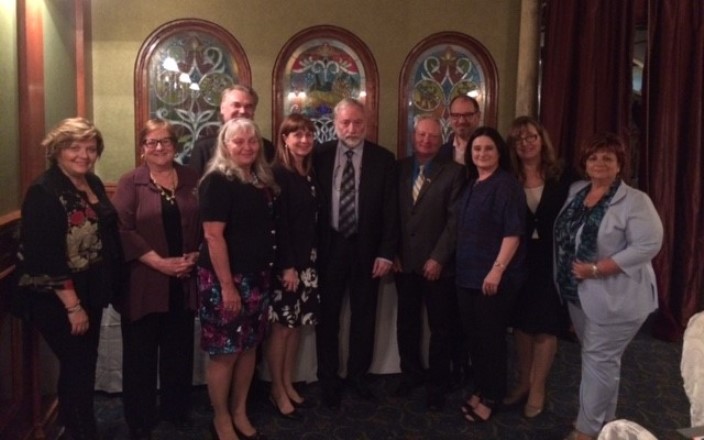 Upon invitation from the Ukrainian Jewish Encounter, Toronto's Ukrainian and Jewish communities had an opportunity to visit with Josef Zissels on his return visit to the city on 27-29 April 2017.  Zissels, a former Soviet political prisoner, is Chairman of the Association of Jewish Organizations and Communities of Ukraine.
Zissels on 27 April met with the Toronto leadership of the Ukrainian Canadian Congress as well as residents and family members of the Ivan Franko Homes. The next day he met with the Toronto leadership of the Centre for Israel and Jewish Affairs.
Zissels also gave interviews to the Canadian Jewish News, KONTAKT Ukrainian Television, the New Pathway newspaper and journalist Diane Francis, who is editor-at-large of the National Post.
His exchanges with all individuals and groups were warmly received and Zissels provided a greater understanding of how Ukraine is progressing with both Jews and Ukrainians working in building a new nation.
Zissels had traveled to North America in part to participate in the 15th Plenary Assembly of the World Jewish Congress, held in New York on 23-25 April 2017, where keynote speaker Chrystia Freeland, Canada's foreign affairs minister, acknowledged the important work being done by UJE.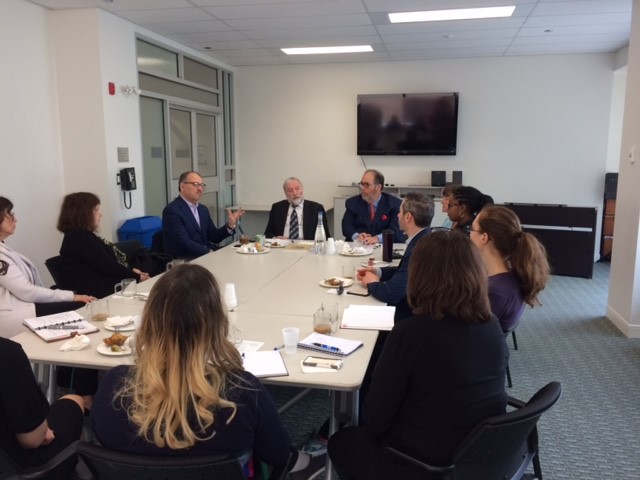 Text and photos: Raya Shadursky