The Biden administration's unexplored failures in Ukraine
Posted In: Russia–Ukraine War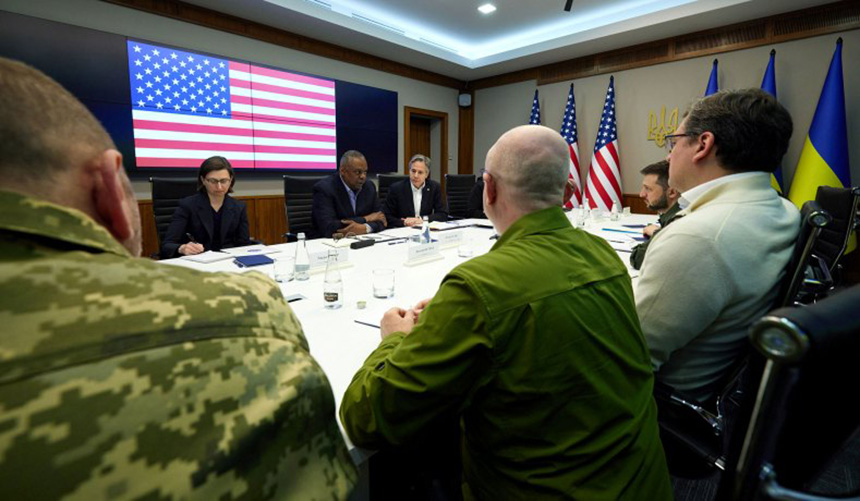 Despite knowing a war was coming, the U.S. miscalculated each side's strength and didn't give Ukraine the military aid it needed.
By Adrian Karatnycky
The Washington Post recently reported that by October 2021, the Biden administration had concluded an all-out Russian attack on Ukraine was inevitable. The Post described in detail how U.S. diplomacy was then mobilized to send the Kremlin clear signals about the consequences of such an attack, to convince Ukraine's leadership that an invasion was imminent, and to develop with allies a plan for a unified response.
Read more @National Review
Adrian Karatnycky, UJE board member and the former president of Freedom House, is a senior fellow at the Atlantic Council. He is Managing Partner of Myrmidon Group and in the past has represented Ukrainian clients and clients with interests in Ukraine. He is completing "Battleground Ukraine: From Independence to the Russian War" to be published by Yale.