Victoria Amelina (1986-2023)
Posted In: Russia–Ukraine War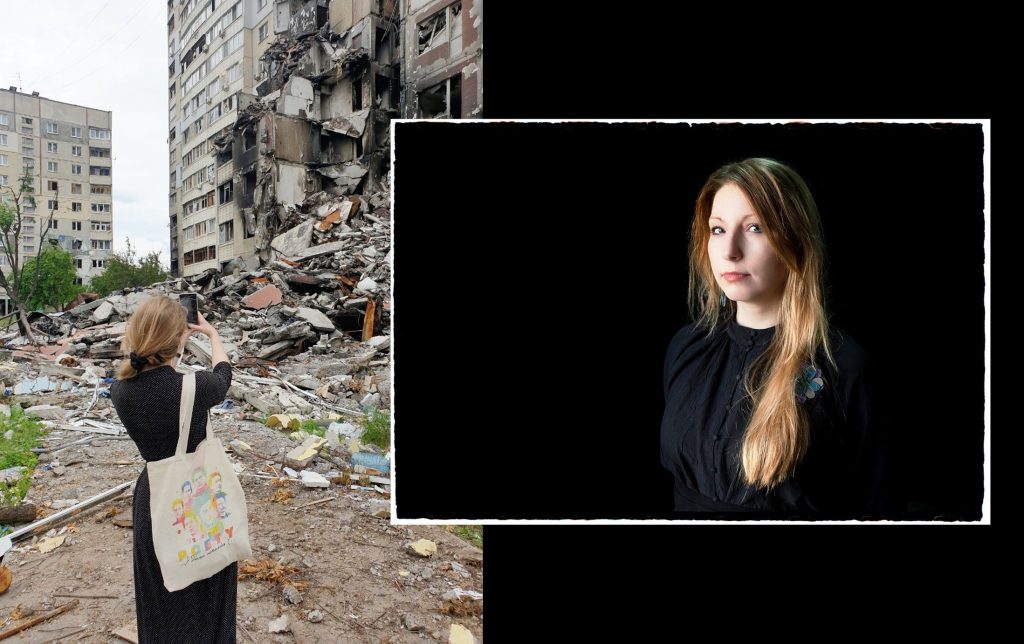 Victoria Amelina, the award-winning Ukrainian writer and war crimes researcher, was laid to rest in her native Lviv on 5 July 2023. She died on 1 July 2023 from wounds sustained during a criminal Russian missile attack on the eastern Ukrainian city of Kramatorsk. She was visiting the city with a Colombian delegation comprising a politician, writer, and journalist, who sustained minor injuries.
One of Ukraine's brightest literary voices, Amelina began documenting Russian war crimes in Ukraine and was credited with finding the journal of Volodymyr Vakulenko, the Ukrainian poet and children's writer who was abducted and killed during Russia's occupation of the Kharkiv region in 2022.
Tributes for Amelina and her work have been voiced around the world. In honor of her life and memory, we share an essay that appeared in Volume VII of the Arrowsmith Press Journal.
Nothing Bad Has Ever Happened
By Victoria Amelina
The plot's a cliché: the main character moves into an old house. All goes well at first, but soon we learn the house had been the scene of a gruesome murder. The crime occurred long ago; the killers are no longer a threat. Nevertheless, the character is in trouble — the house is haunted. The past has poisoned the place.
Such set-ups never felt particularly frightening to me. I wonder if it's because I'm from Eastern Europe. If gruesome murder were all it took to create a haunted house, then, where I come from, we'd have haunted villages, haunted cities, haunted countries.
Historian Timothy Snyder titled his book about these lands between the Baltic and the Black Sea Bloodlands: Europe Between Hitler and Stalin. In it, he chronicles the way the two regimes pursued their utopian project in my native Ukraine, in the process murdering millions. The Red Terror and the Ukrainian genocide known as Holodomor, the mass killing of Polish officers and the so-called Executed Ukrainian Renaissance, involving the systematic disappearance and slaughter of hundreds of the country's writers, the Holocaust, and other Nazi mass killings all happened here, in the territory I call home. These events made the region the deadliest place on earth during the 1930s and 40s.
Those who weren't killed outright were displaced in other ways. Some were deported, some fled, abandoning the sites of their painful memories along with family graves, moving instead to places charged with someone else's haunted memories.
If we accept the standard horror film formula, it's possible to see Eastern Europe as one big haunted house.
Of course, it isn't one — or, it isn't just that. Yet such horror stories do convey an underlying truth: the past does haunt us, even if we can't always connect to it directly through our own family history. Even when our personal family tragedies and their dead lie elsewhere, the places where we live become part of us, and we inherit their histories. Some places are even haunted enough to induce what is called a secondary trauma.
This in any case is how the city of Lviv feels to me: like a family member whose brutal history is now part of my own story. And that includes the Holocaust.
Read More @Arrowsmith Press Journal.
View Victoria's Twitter posts documenting her war efforts here.