Writing Competition Honors Human Rights Leader
Posted In: Other UJE-Related News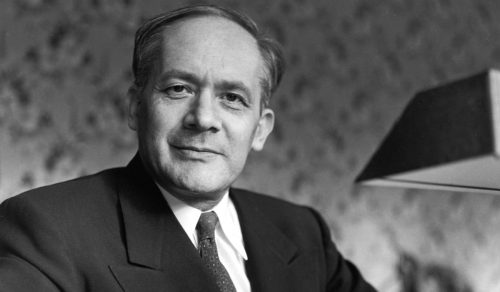 The Ukraine-based NGO Society Initiatives Institute has announced the first international essay contest in honor of Raphael Lemkin. Lemkin, a Polish lawyer of Jewish descent who was born in Belarus and studied in Ukraine and Germany, was a scholar and international legal expert who created and implemented in his work the term "genocide." Through his efforts the term was entrenched in the Convention on the Prevention and Punishment of the Crime of Genocide adopted by the United Nations General Assembly in 1948.
Lemkin was also among the first to recognize and speak eloquently about the crimes of the Communist regime against the Ukrainian people, analyzing them in the context of international law, in a 1953 speech to a New York audience entitled "The Soviet Genocide in Ukraine."
The theme of the essay is "Genocide—The Dark Mark of Humanity" and the essay may cover legal, political, historical, cultural, economic or any other issues relating to genocide.
The contest is open to all and each contestant may submit one essay with a maximum length of one thousand words in English, Ukrainian, Russian, or Polish. A committee of Institute board members and scholars will judge entries and cash prizes will be awarded to first, second, and third place winners.
The deadline for submissions is 30 November 2014. Essays and all questions regarding the competition may be sent to essay@sii.org.ua.