Now in PDF format: "The Ukrainian-Jewish Encounter: Cultural Dimensions"
Posted In: Publications, Literature, Sponsored Projects, Culture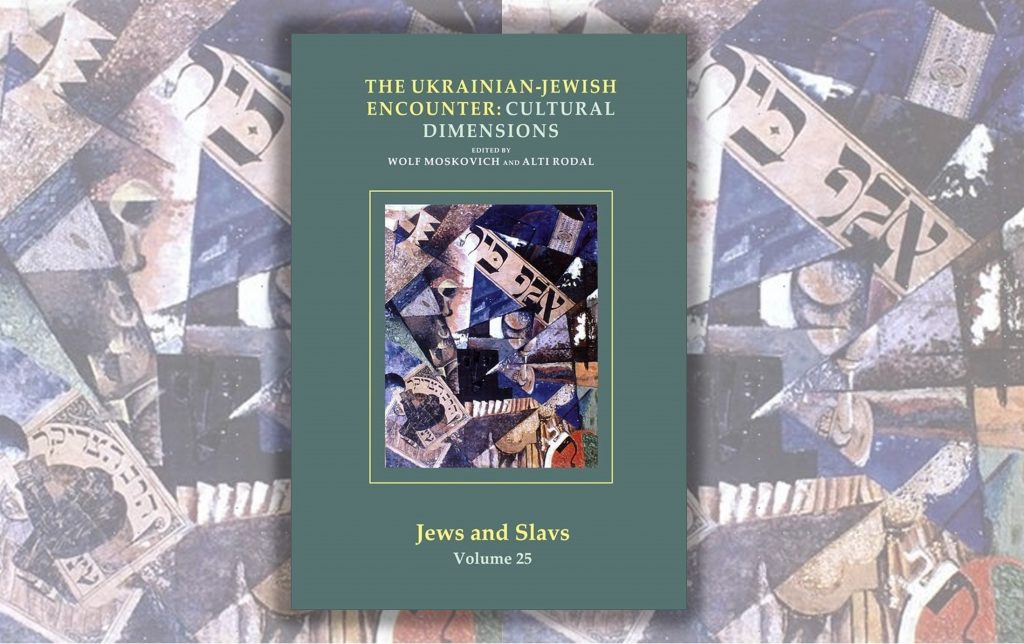 The Ukrainian Jewish Encounter was founded in 2008 with the goal of building stronger relations between Ukrainians and Jews, two peoples who, for centuries, lived side by side on the territory of what is modern-day Ukraine. Since then, in keeping with its motto, "Our stories are incomplete without each other," UJE has sponsored conferences, round-table discussions and research, as well as translations and publication of works the organization anticipates will promote a deeper understanding between the two peoples and an appreciation of their respective cultures.
We offer for the first time the book The Ukrainian-Jewish Encounter: Cultural Dimensions in PDF format.
The book is a collection of essays that examine the interaction between the Ukrainian and Jewish cultures from the seventeenth century onwards. Written by leading experts from Ukraine, Israel, and other countries, the book presents a broad perspective on parallels and cross-cultural influences in various domains — including the visual arts, folklore, music, literature, and language. Several essays also focus on mutual representation — for example, perceptions of the "Other" as expressed in literary works or art history.
The richly illustrated volume contains a wealth of new information on these little-explored topics. The book appears as volume 25 in the series Jews and Slavs published by the Hebrew University of Jerusalem since 1993. In several previous volumes, considerable attention is given to the defining role of the Old Testament in Ukrainian literature and art and to the depiction of Jewish life in Ukraine in the works of Nikolai Gogol, Taras Shevchenko, Ivan Franko, Lesia Ukrainka, Vladimir Korolenko, and other writers.
This collection of essays was co-edited by Wolf Moskovich, Professor Emeritus, Hebrew University of Jerusalem; and Alti Rodal, Co-Director of the Ukrainian Jewish Encounter, who also wrote the introduction to the volume. It was published in 2016 by Hebrew University of Jerusalem.
The PDF version of the book is available here.