Petro Rykhlo: Paul Celan. References. Scientific studies, articles, essays.
Posted In: Dukh i Litera Digital Library, Literature, Sponsored Projects, Culture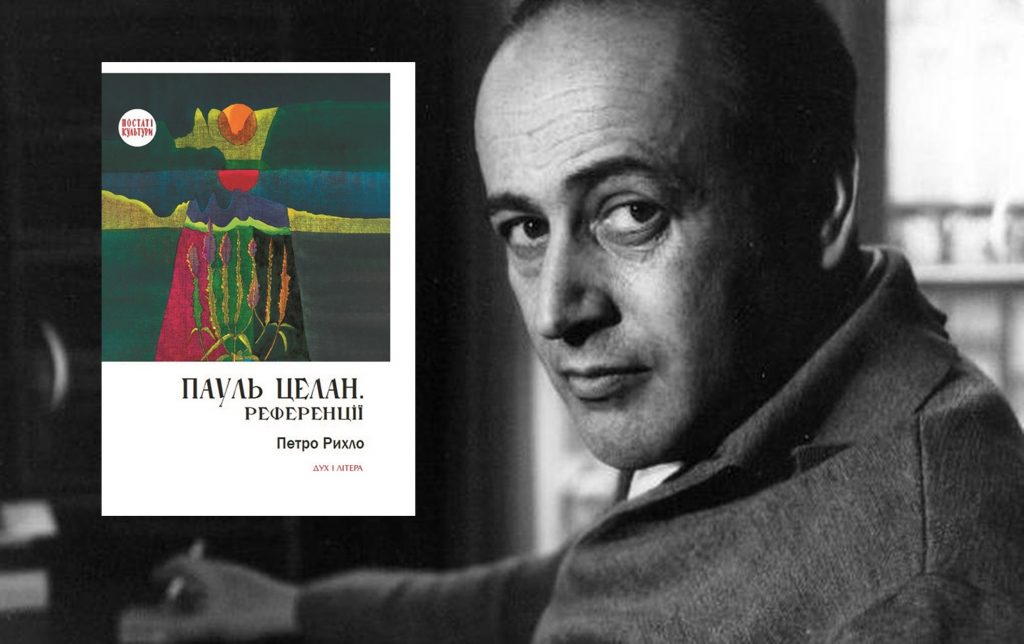 The book contains articles and essays about the work of the outstanding German-speaking poet of the 20th century, a native of Chernivtsi, Paul Celan. The book traces his Bukovynian roots, explores little-known pages of his biography, connections with the Slavic and Jewish worlds, his personal and creative contacts with such authors as Alfred Margul-Sperber, Ingeborg Bachmann, Bertolt Brecht, as well as the role and significance of music in his work. The book is published in honor of the 100th anniversary of Celan's birth and the 50th anniversary of the poet's death. The edition is geared toward literary critics, philosophers, cultural experts, and everyone interested in the patterns of the development of German lyrics of the last century.
The work of Ivan Ostafychuk is reproduced on the cover.
This Ukrainian-language book belongs to the Dukh i Litera digital library project.
The publication can be accessed in a PDF format here.