The deadline for the 'Encounter' prize is approaching
Posted In: 'Encounter' Literary Prize, UJE Initiatives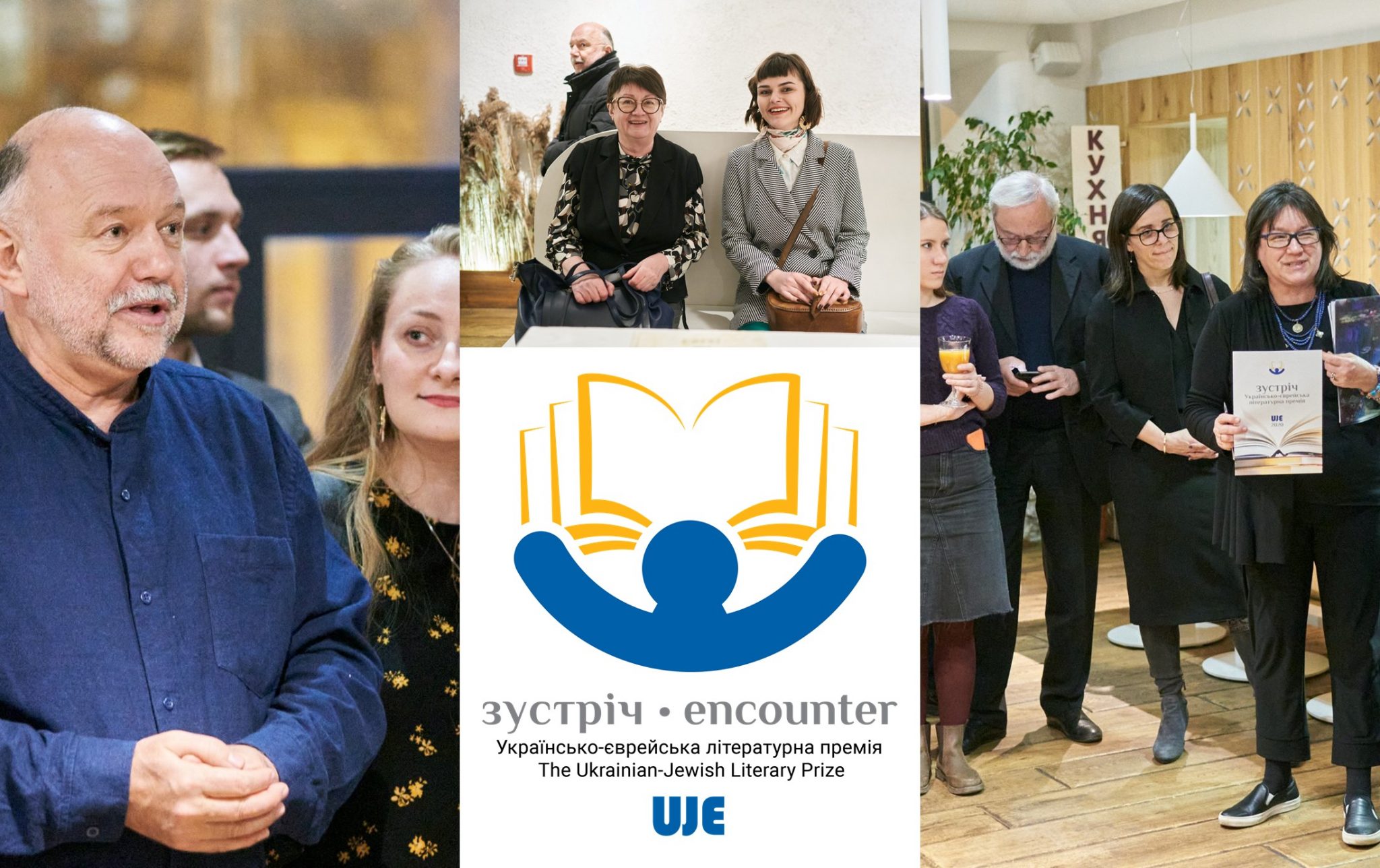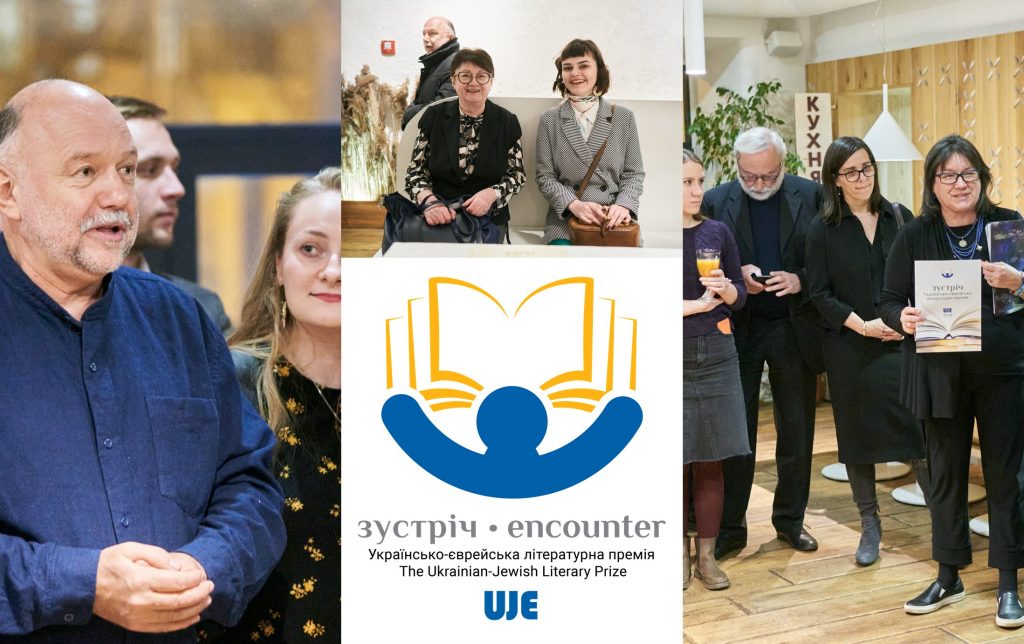 A reminder that the submissions deadline for Encounter: The Ukrainian-Jewish Literary Prize ™ is 16 March 2020.
The submission guidelines are available on the UJE website.
Submissions require two steps.
Step 1:
By 16 March 2020 fill out and file a completed electronically submitted entry form. The electronic entry form (in Ukrainian) is available in Google Doc format here.
Step 2:
Mail a completed and signed paper copy of the entry form for every book submitted (Ukrainian available here), along with six (6) copies of the publication
We encourage you to watch the briefing about the book prize that took place at the Ukraine Crisis Media Center (in the Ukrainian language). The participants were the Ukrainian writer Andrei Kurkov, book prize jury head; award-winning translator Andriy Pavlyshyn, co-founder of the NGO Publishers Forum, which is a book prize partner; and Natalia A. Feduschak, communications director of the Ukrainian Jewish Encounter.
The 'Encounter' prize was founded by UJE with the support of Ukraine's NGO Publisher's Forum. The prize will be awarded annually to the most influential work in literature and nonfiction (in alternate years) that fosters Ukrainian-Jewish understanding. The first prize will be awarded in September 2020 for fiction, and in 2021 for non-fiction. All books must be published in Ukraine. Priority will be given to original works in the Ukrainian language, although exceptional books translated from other languages will be considered. The prize money is divided between the author and publisher: the author will receive 4000 Euros and the publisher 2000 Euros. Two (2) incentive awards will receive 250 Euros each.
For additional information contact: Natalia A. Feduschak, Director of Communications,
Ukrainian Jewish Encounter, email: media@ukrainianjewishencounter.org.
For questions regarding receipt of books, contact: Svitlana Shimon, ++380 (67) 224-4339).
Meanwhile, we invite you to enjoy some photos from a presentation of the book prize that took place on 7 April 2020 in Kyiv at the wonderful Ukrainian restaurant "100 Rokiv Tomu Vpered".  We posted many photos on our Facebook page, and are re-sharing several of them. More photos here.
Photos: Valentyn Kuzan