Ukraine country stand featuring UJE publications draws thousands at the Paris Book Fair
Posted In: UJE Initiatives, Book Fairs/Festivals, Publications, Sponsored Projects, Outreach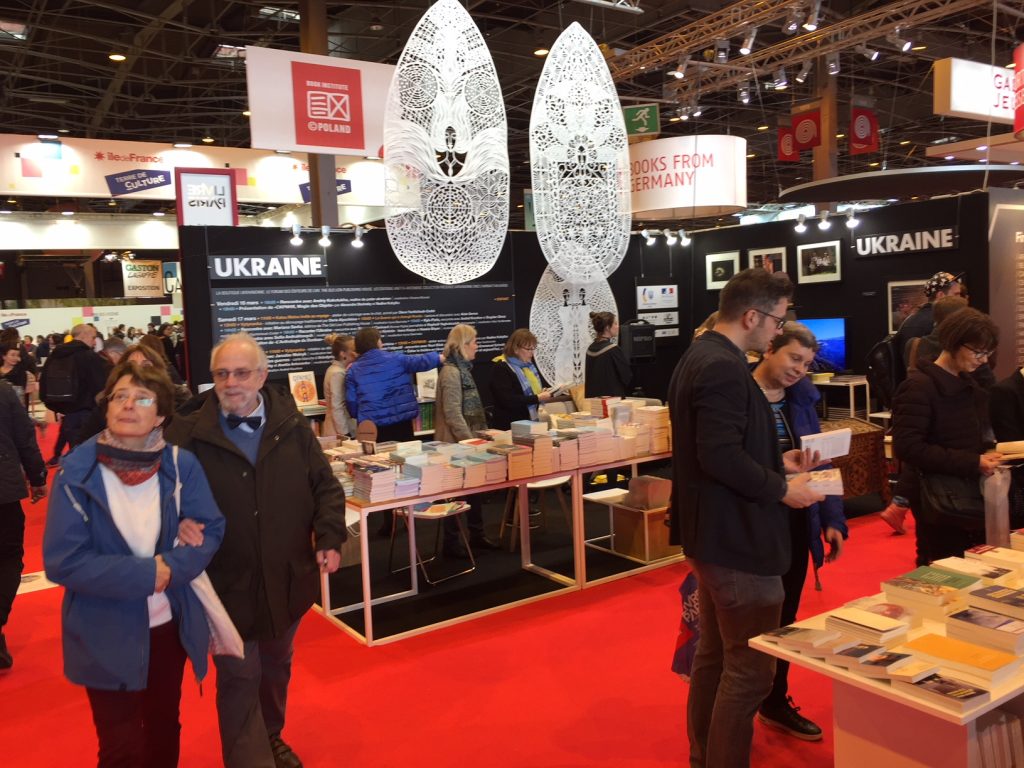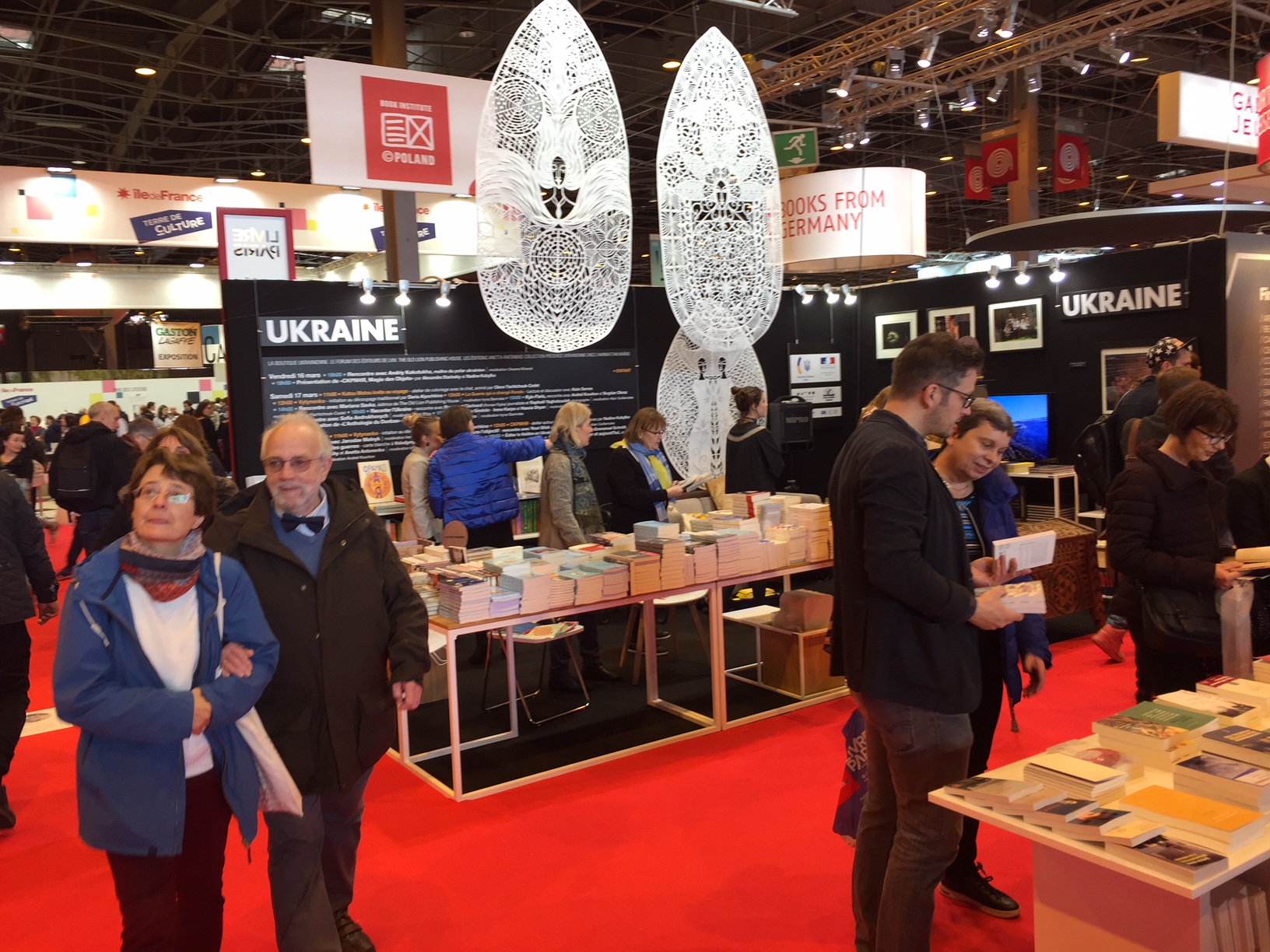 Several of the publications the Ukrainian Jewish Encounter has supported in recent years were on display at the Paris Book Fair, which took place in the French capital from 16-19 March 2018.
The fair is one of France's most important intellectual and literary events, annually drawing hundreds of thousands of visitors.
In a milestone, 2018 is the first year Ukraine had a country stand at the fair since the country gained independence in 1991.  UJE was one of the sponsors of the booth.
UJE's titles – Jews and Ukrainians: A Millennium of Co-Existence; Babyn Yar: History and Memory; The Ukrainian-Jewish Encounter: Cultural Dimensions, and a special issue of The Odessa Review related to Ukrainian-Jewish Relations – were on display at the Ukraine country booth and drew interest and praise from those who perused the publications.
A number of well-known Ukrainian writers were on-hand at the fair to offer the French public a taste of the country's rich literary heritage. These included Ukraine's best-known writer, Andrey Kurkov; novelist Sofia Andrukhkovych; detective writer Andriy Kokotiuha; novelist Volodymyr Rafaeenko; Crimean Tatar activist Gul'nara Bekirova; writer Irena Karpa, who is also cultural attache at Ukraine's embassy in France; and others. Iryna Slavinska, one of the hosts the UJE-supported Zustrichi show on Hromadske Radio, moderated several discussions at the fair.
Over the course of the fair, audiences crowded around the Ukraine booth, often leaving little room to maneuver.
Below are photos from the fair. Next year's book fair will be held in Paris from 15-18 March 2019.
Text and photos: Natalia A. Feduschak