Ukrainian Jewish Encounter plans an exhibition in Uman
Posted In: UJE Initiatives, Outreach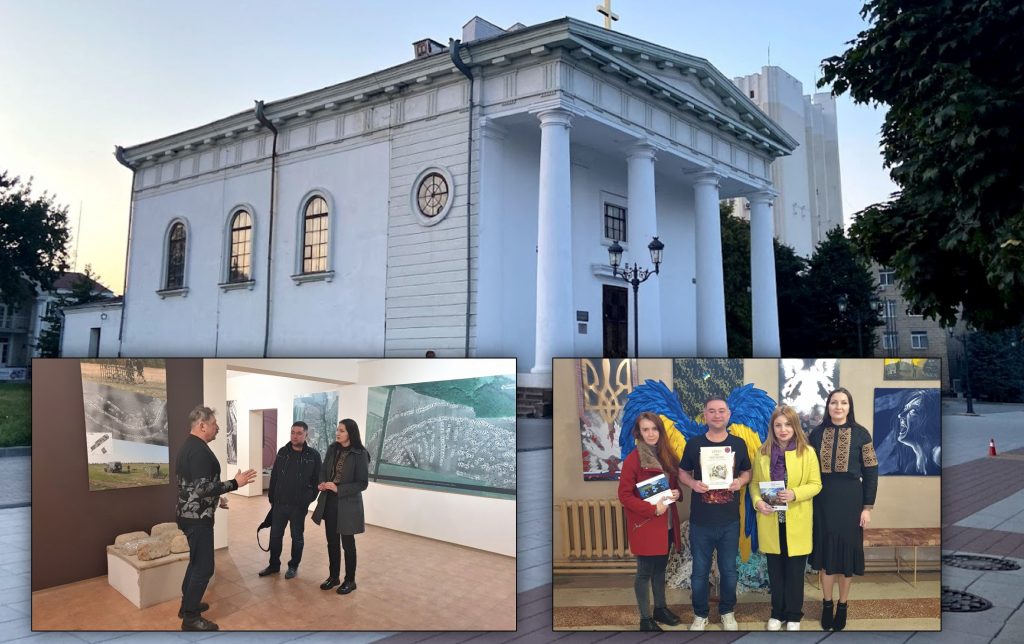 The Ukrainian office of the Ukrainian Jewish Encounter (UJE), a Canadian charitable non-profit organization, has many years of experience working with museums throughout Ukraine. Museums have often served as venues for book presentations, public discussions, and interesting exhibitions.
The exhibition "A Journey Through the Ukrainian-Jewish Encounter: From Antiquity to 1939" was previously on display in the Lviv Historical Museum, the Metropolitan Andrey Sheptytsky Center at the Ukrainian Catholic University, in the Zhovkva Castle, and at Kontraktova Square in Kyiv.
In order to expand its activities and implement new initiatives, UJE continues to systematically cooperate with educational and cultural institutions while searching for new locations and venues.
On 16 March 2023, UJE representatives had a fruitful meeting at the Uman Art Museum (Uman Picture Gallery). The museum is located in a historical building in downtown Uman, which doubles as the Church of the Assumption of the Blessed Virgin Mary. This early 19th-century architectural monument is a hallmark of the city.
During the meeting, museum director Viktoria Savchuk and Uman City Council representative Natalia Nehoda expressed confidence that the exhibition has the potential to fill the lack of specific historical information about the life and cooperation of Ukrainians and Jews in the territory of modern Ukraine.
UJE representatives toured the museum's premises, worked with the administration to develop a plan for the arrangement of exhibition panels, and agreed on the dates of the exhibition and the scenario for its grand opening.
The next day, UJE visited the State Historical and Cultural Museum-Reserve "Trypillian Culture," established in 2003 on the territory of a 7,000-year-old Trypillian settlement. The reserve occupies an area of 450 hectares and is very popular among archaeologists, historians, and students.
The museum's director Vladyslav Chabaniuk, a Ukrainian filmmaker, historian, and archaeologist, familiarized himself with the exhibition materials, noting that it opens up great opportunities for developing bilateral relations in the fields of history, education, and Ukrainian-Jewish cultural heritage. He outlined a number of possibilities for holding a street exhibition on the museum's territory.
The libraries, administrations, and employees of the institutions visited by UJE representatives were provided with sets of books published with UJE support.
Vladyslav Hrynevych, Jr.,
Regional Manager,
UJE, Ukraine