Video: "Ukrainians and Jews in the World of Ivan Franko"
Posted In: Book Fairs/Festivals, UJE Initiatives, Literature, Culture, Outreach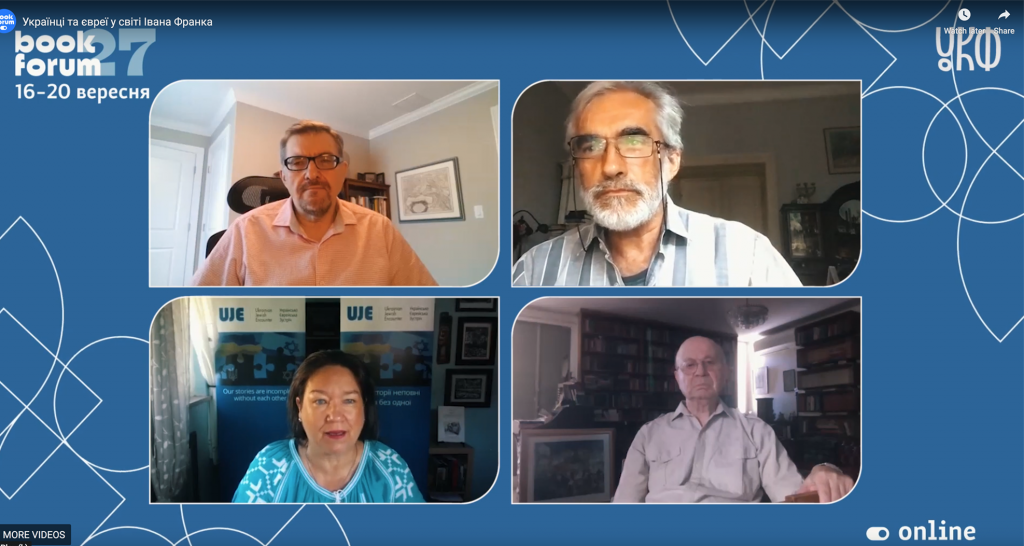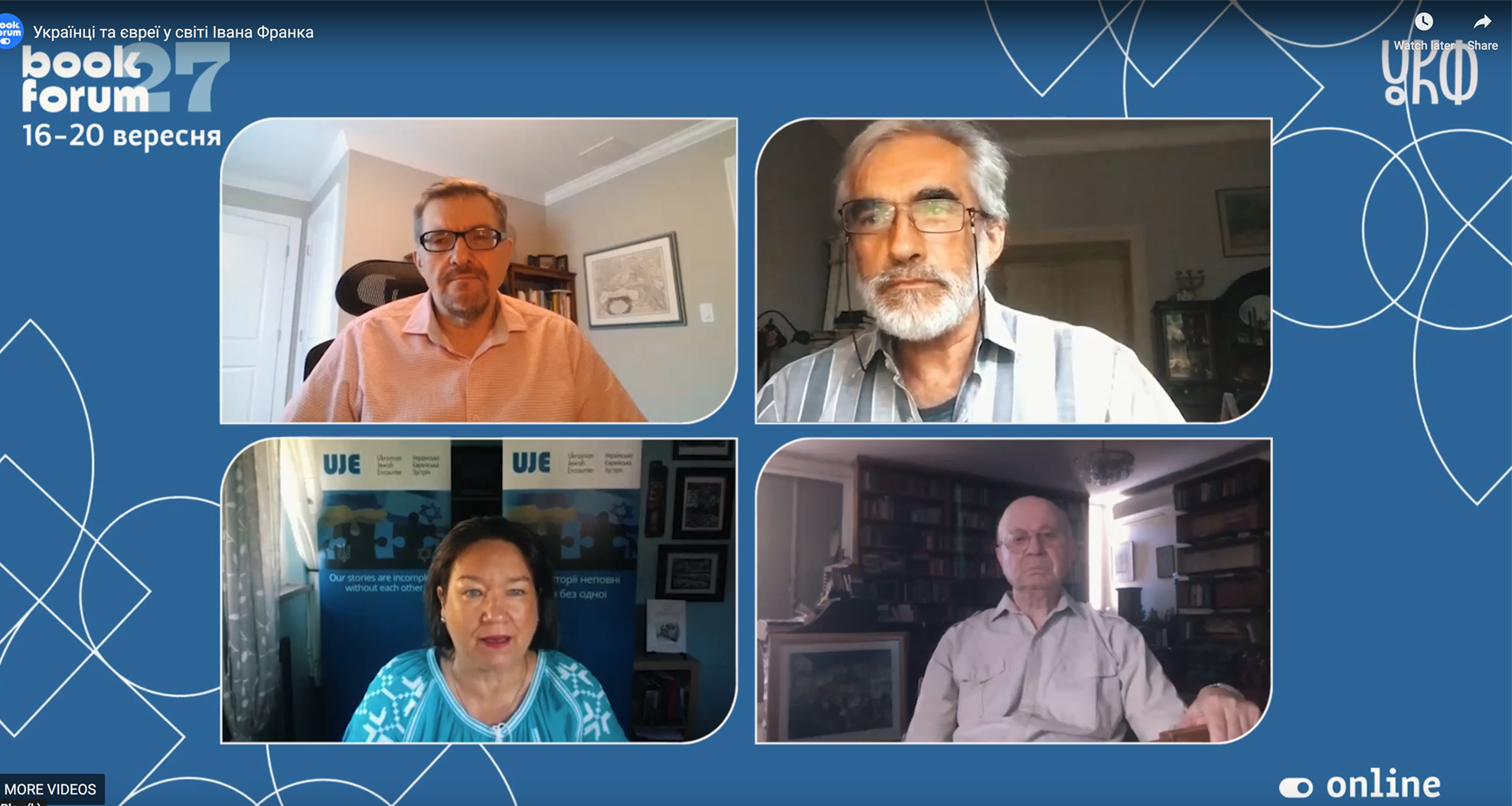 UJE was launched in 2008 with the goal of strengthening mutual comprehension and solidarity between Ukrainians and Jews, two peoples who have lived on the territory of modern-day Ukraine for over a millennium.
Among UJE's initiatives is the support of literary festivals. These fairs have offered participants the opportunity to engage in a broad interethnic dialog by discussing publications supported by UJE, as well those books that strengthen and affirm the values we share.
A principle UJE partner is the Lviv International BookForum, Ukraine's largest literary festival. For seven years now, we have enjoyed exploring a wide range of books dedicated to the Ukrainian-Jewish relationship.
Typically, this education has taken place in auditoriums large and small in the beautiful western Ukrainian city of Lviv, designated a UNESCO City of Literature.  This year was different; the festival took place on-line between 16-20 September 2020.  Despite many challenges, the BookForum's organizers were determined the festival should take place virtually.
We are glad they succeeded in this. This panel took place within the framework of the 27th Lviv International BookForum with the support of the Ukrainian Jewish Encounter and the Ukrainian Cultural Foundation.
This year's format offered an opportunity to bring the BookForum and UJE's program to a wider audience, with some of the greatest thinkers about Ukrainian-Jewish relations—Yaroslav Hrytsak, Wolf Moskovich, and Serhii Plokhy, who participated in the panel from, respectively, Lviv, Jerusalem, and Boston.
Titled "Ukrainians and Jews in the World of Ivan Franko," the panel was conducted in English. Its genesis was an essay about Ivan Franko and Ze'ev Jabotinsky by Dr. Moskovich and the English-language translation of Dr. Hrytsak's book Ivan Franko and His Community.
A few words about the participants:
Considered one of Ukraine's leading intellectuals, Dr. Hrytsak is Professor of the Department of Modern and Contemporary History of Ukraine at the Ukrainian Catholic University, visiting professor of the Central European University and honorary professor at the National University of Kyiv-Mohyla Academy.
Dr. Moskovich is Professor Emeritus of the Hebrew University of Jerusalem, a foreign member of the National Academy of Sciences of Ukraine and Editor-in-Chief of the groundbreaking book series Jews and Slavs.
An award-winning writer, Dr. Plokhy is the Mykhailo Hrushevsky Professor of Ukrainian History and the director of the Ukrainian Research Institute at Harvard University.
Drs. Moskovich and Plokhy are members of UJE's Board of Directors, while Dr. Hrytsak is a member of our organization's Academic Council.
"Ukrainians and Jews in the World of Ivan Franko," 27th Lviv International BookForum, 20 September 2020