A Shared Culinary Heritage
Posted In: Culture, Cuisines
Borsch. Nalysnyky. Daruny. | Borsht. Blintses. Latkes.
Varied names.  But the same food.  And a shared heritage.
On 28 May 2015, the Ukrainian Jewish Encounter launched a groundbreaking traveling community exhibition entitled "A Journey through the Ukrainian-Jewish Encounter: From Antiquity to 1914." As the title suggests, the exhibition explores the two thousand year presence of Jews on Ukrainian lands and their shared historical experience with Ukrainians through long periods of co-existence, interaction, and multi-faceted cultural cross-fertilization.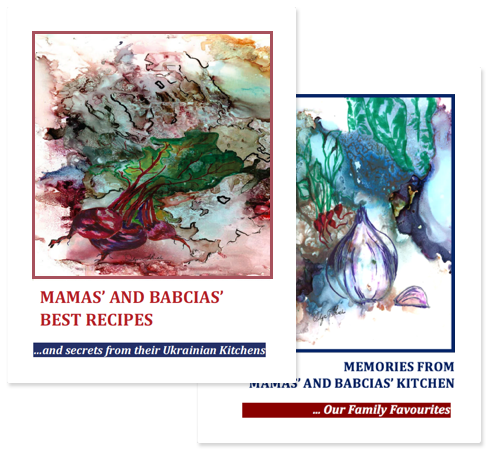 And this includes a shared cuisine.
To celebrate this common culinary heritage, we offer several recipes from Mary Kuschnir's cookbook, Mamas' and Babcias' Best Recipes, of popular dishes that can be found on Ukrainian and Jewish tables around the world. The recipes are reprinted with Ms. Kuschnir's permission. Her cookbook, along with its companion Sweet Memories from Mamas' and Babcias' Kitchen, can be purchased at www.stdemetrius.ca.
Acknowledgements for Mamas' and Babcias' Best Recipes can be found in the preface.  The introduction offers a description of a typical Ukrainian dinner and the motivation behind the cookbook, and includes a discussion of the important heritage of bread and salt.
First, however, a little historical background about the language of food from Alti Rodal, UJE co-director and curator of the traveling exhibition: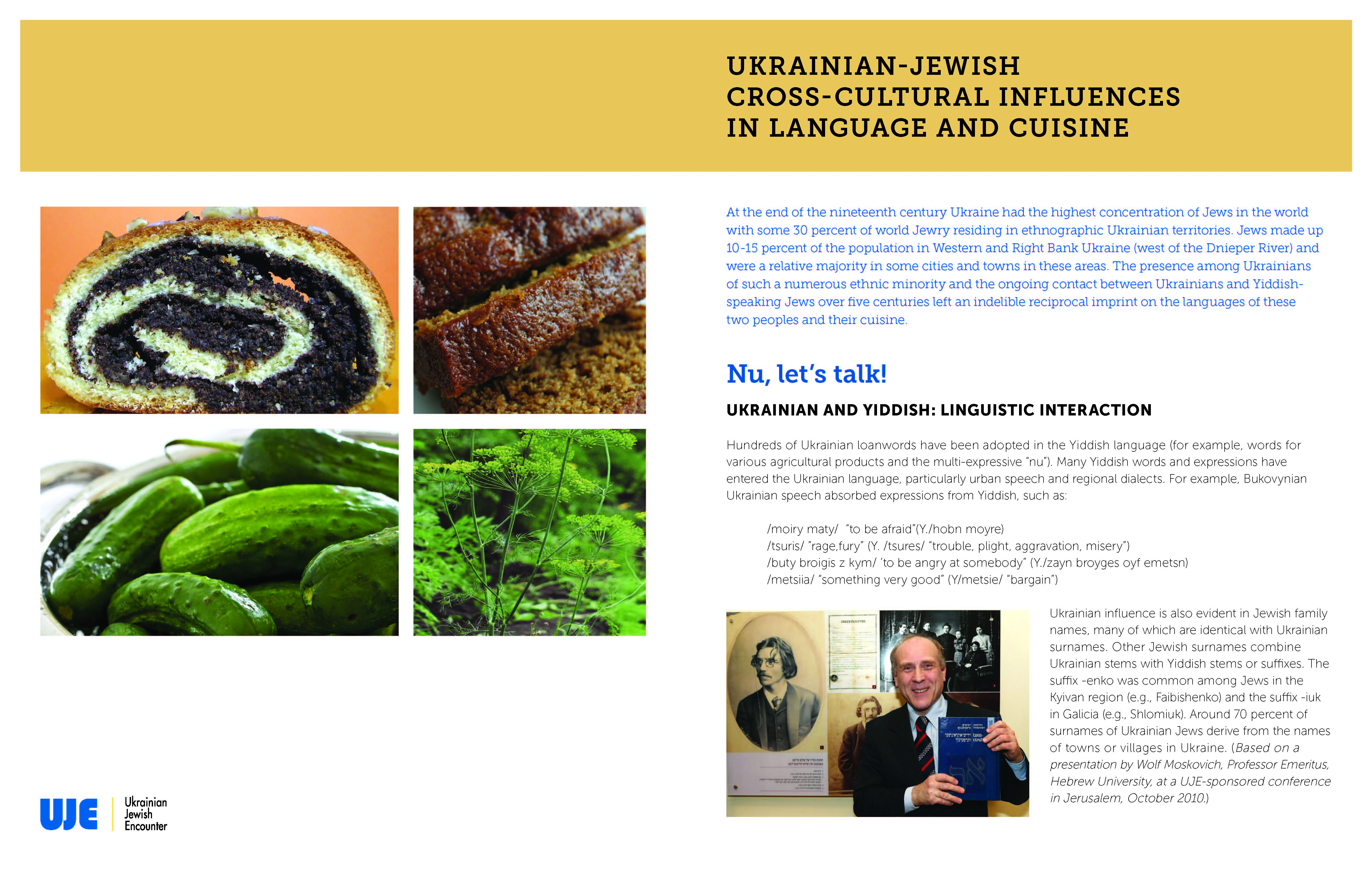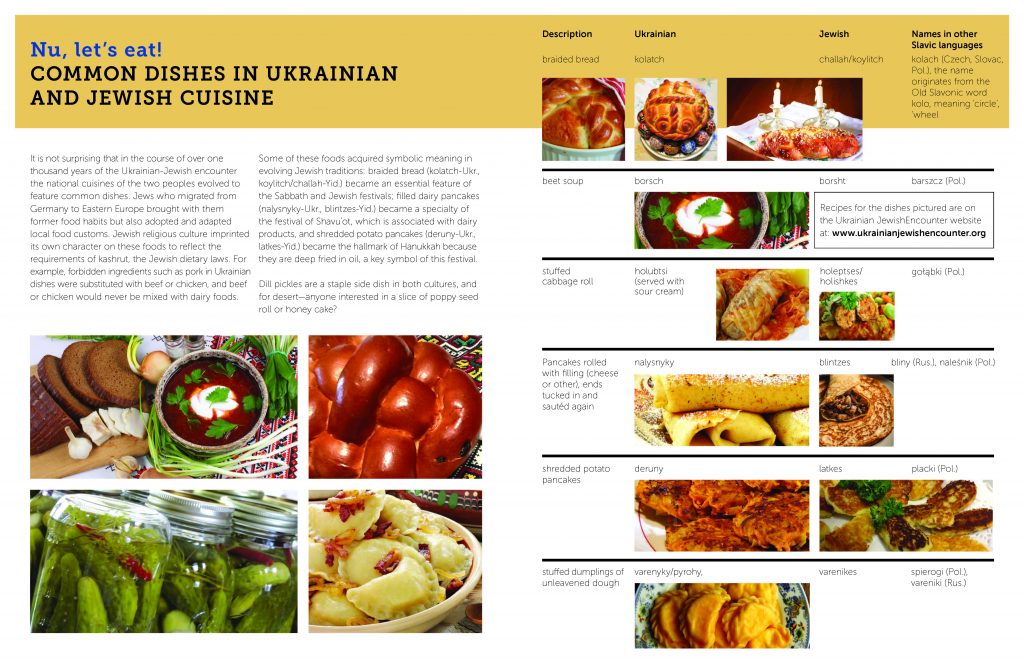 And now the recipes:
Borsch may very well be the most recognizable food in Ukrainian and Jewish households. This hearty and luscious soup originated in Ukraine, where beetroot is a staple. Ms. Kuschnir's borsch recipe is available here.
Did you know that holubtsi (commonly known as cabbage rolls) literally means "little pigeons"?
Ms. Kuschnir's reveals the secret of preparing nalysnyky (better known to the world as crepes): Cook them until the tops are dry before flipping them over. Then cook the other side for a few seconds.
Recipes for daruny  (although Ms. Kuschnir provides several different names for the dish—including kartoplanyky or pljatsky) have been handed down from one generation to another. Known as potato pancakes, the dish is now going upscale.
Varenyky are another dish that are becoming haute cuisine. One Toronto fundraiser for individuals with special needs in Lviv, Ukraine featured varenyky with a gourmet filling of potato and porcini mushrooms. Ms. Kuschnir offers the many different methods of making varenyky—and the multiple ways of achieving the ideal dough.
Honeycake is the perfect food for a celebration.
Media offers a world of corresponding Jewish recipes for several of the dishes featured in Ms. Kuschnir's cookbook. A select number of recipes, compiled by Ms. Rodal, can be found here.
Several more recipes are offered from Ms Kuschnir's book for those who want to continue the tasty journey in culinary cross-fertilization.
Homemade egg noodles, known as lokshyna are an ideal addition to any soup. Lokshyna can be made in advance in large batches and saved for later use.
Dill pickles add zest to any time of the year, while poppy seed rolls continue to be an Old World treat. Preparing a sweet babka may be a challenge, but this delicious treat is appreciated by family and friends.