Bernard-Henri Lévy and "The Genius of Judaism"
Posted In: UJE Initiatives, Literature, Culture, Symposia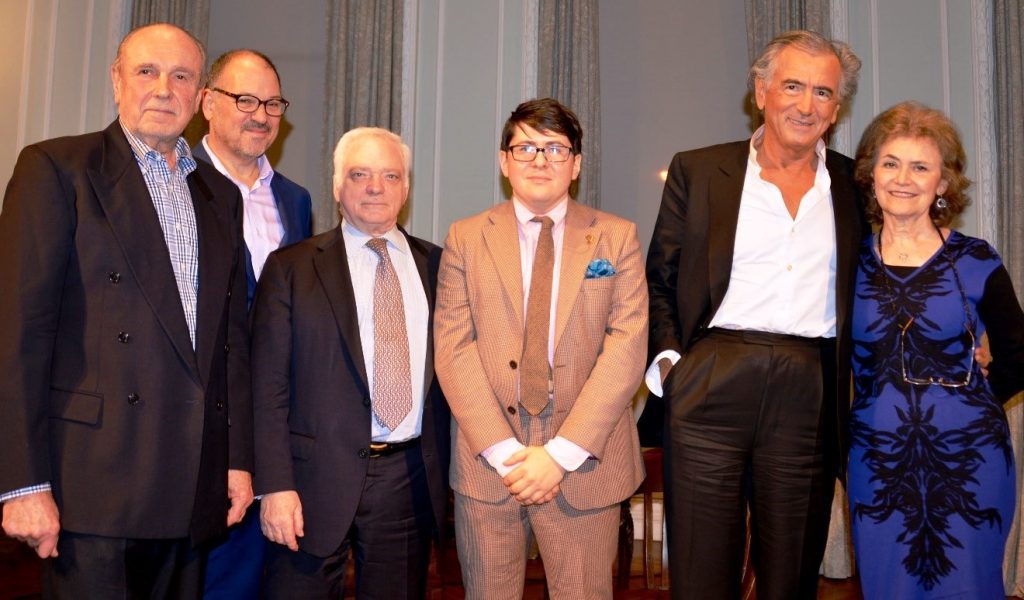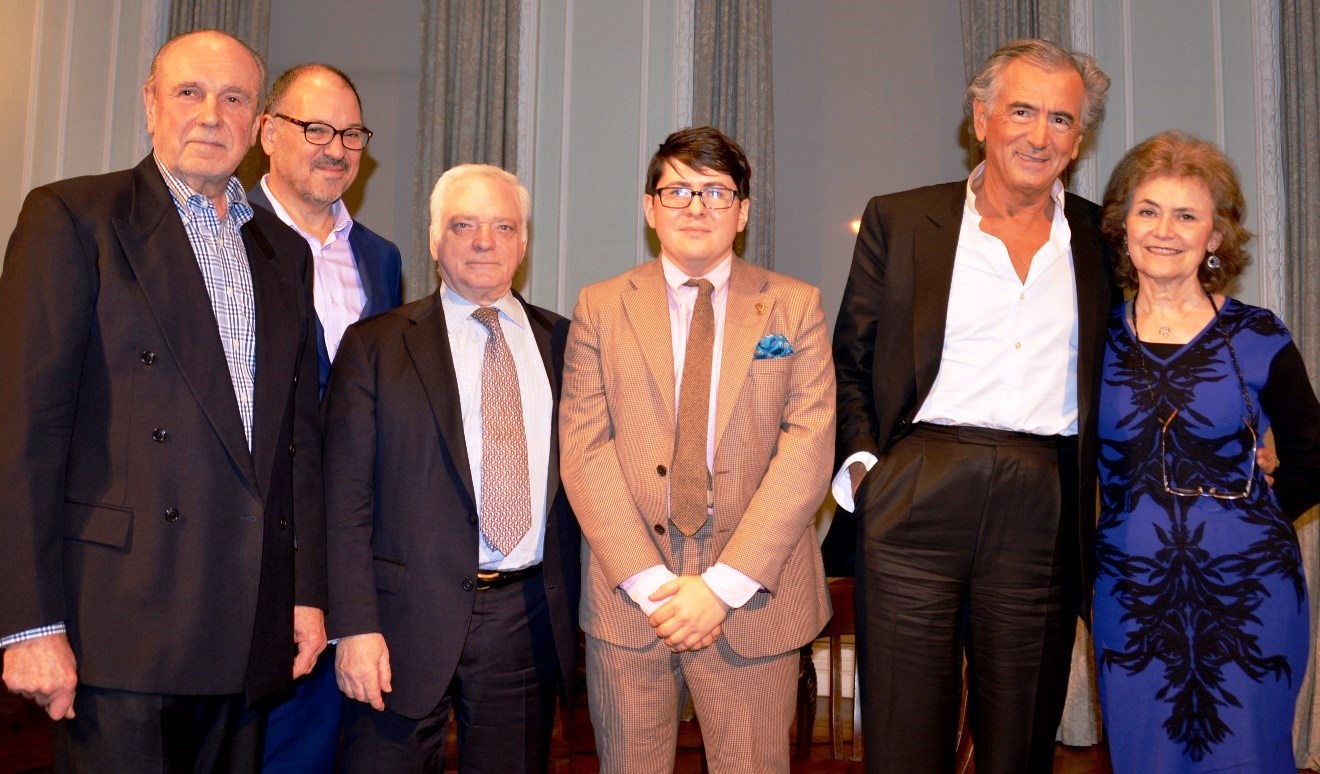 Leading European public intellectual, philosopher, writer, and influential human rights activist Bernard-Henri Lévy spoke to an overflow audience at the Ukrainian Institute of America in Manhattan on Saturday evening, January 21. A champion of Ukraine's progress and commitment to European values, Lévy has been a frequent visitor to Ukraine over the last three years, addressing on two occasions the hundreds of thousands present at the Euromaidan demonstrations in Kyiv in 2013-14.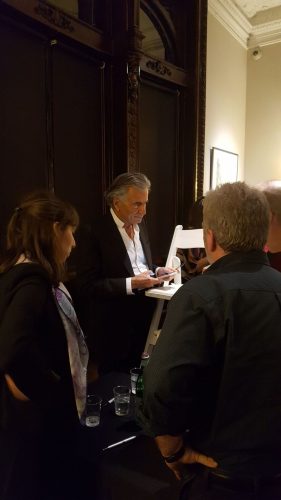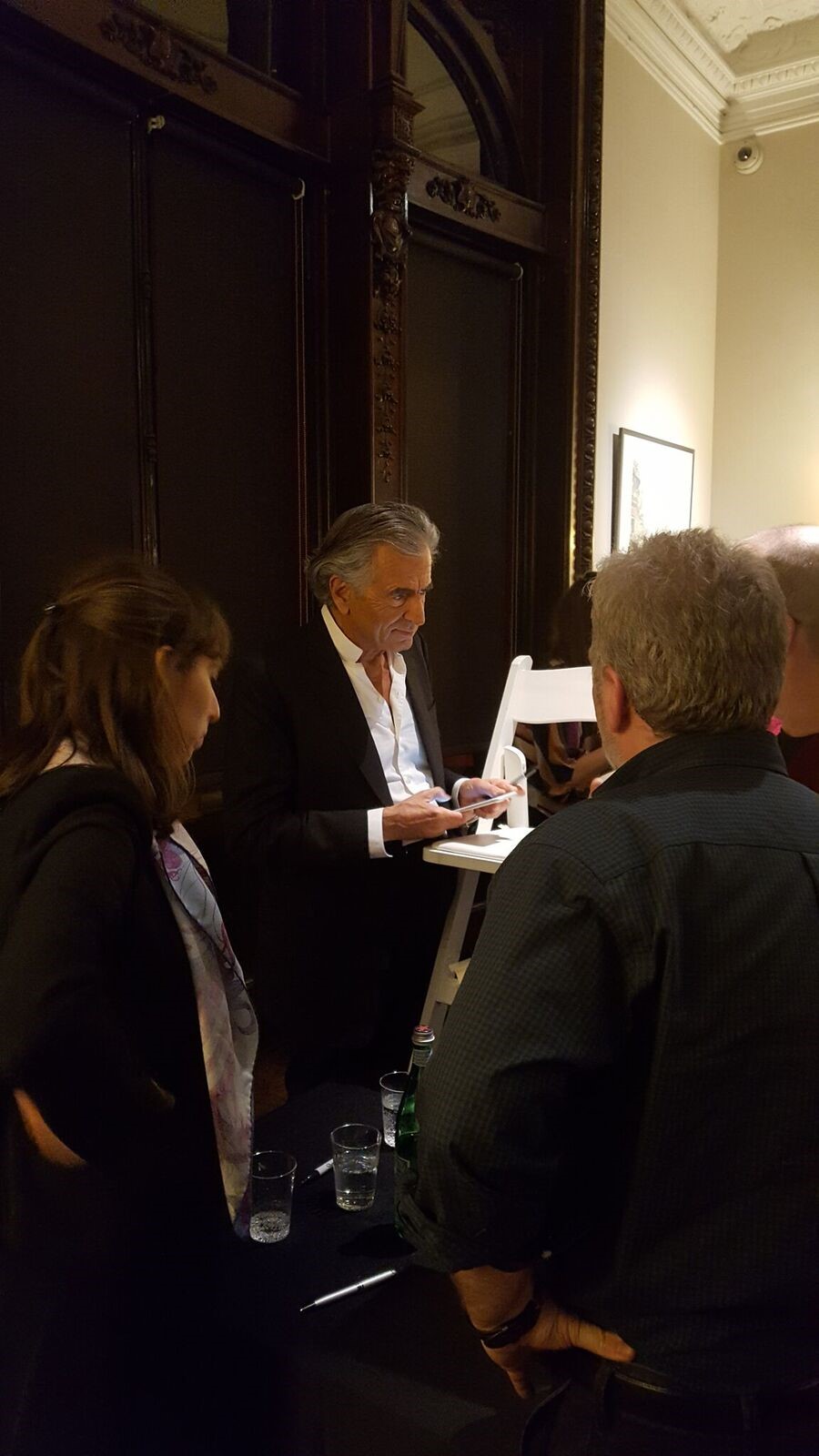 Lévy focused on the evolution of contemporary Ukraine and Ukrainian-Jewish relations, and on themes of his new book, The Genius of Judaism, at the Ukrainian Institute event, which was mounted in collaboration with the World Jewish Congress and the Ukrainian Jewish Encounter. Lévy spoke about observing the deepening of Jewish-Ukrainian solidarity, and of the need and increased readiness for an understanding of Ukraine's history. He reflected on conversations with students in Lviv, unaware of the tragic aspects of the history of the city but eager to learn and acknowledge. This is central to advancing rapprochement and a modern, inclusive Ukraine. He also praised Ukraine's government, the UJE, and the WJC for mounting a worthy and extensive commemoration of the 75th anniversary of Babyn Yar.
Present at the standing-room-only event were members of both the Ukrainian and Jewish communities, including Robert Singer, CEO of the World Jewish Congress. UJE Board Member and Co-Director (and Ukrainian Institute Advisory Board Member) Adrian Karatnycky introduced the event and speaker, and moderated the Q&A that followed the presentation. Vladislav Davidzon, Ukraine-based foreign correspondent of Tablet magazine and editor of The Odessa Review, conducted an interview with Lévy.
Lévy credited his personal evolution to the shaping influence of core tenets of Judaism and a focus on intense study of texts and critical thinking. Lévy considered that his numerous interventions in myriad conflicts around the world were rooted in Judaism's stress on the theme and objective of tikkun olam (repairing the world), inspiring his lifelong struggles on behalf of the oppressed.
In concluding the presentation and thanking Lévy on behalf of the assembly, Berel Rodal, Chair of UJE's Advisory Board (of which Bernard-Henri Lévy is a Member), noted the relevance for the evening's themes of the three principles taught by the Jewish sage Hillel the Elder (110 BCE-10 CE): "If I am not for myself, who will be for me? If I am only for myself, what am I? If not now, when then? "
A reception and book signing followed, during which Lévy signed some seventy-five copies of The Genius of Judaism at the request of attendees.