Blessed be the memory of a Righteous Among the Nations
Posted In: Diverse Voices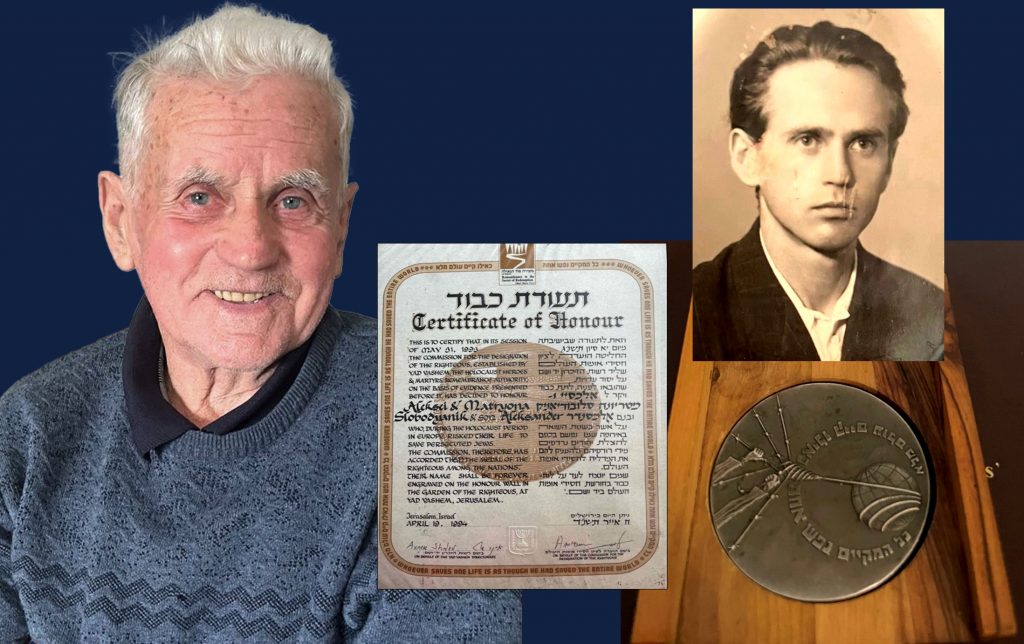 Oleksandr Oleksiiovych Slobodianyk, Righteous Among the Nations, died on 2 July 2022 at the age of 94 in the town of Lubny, Poltava oblast.
He suffered a nervous breakdown after the news about the war, missile attacks on the cities of Ukraine, the flight from Russian artillery strikes and tanks, and drifting from one temporary apartment to the next.
He went quietly, in his sleep. Sometimes he dreamed about fishing on the Dnipro River. That is the way he departed to the best world.
In his teenage years, between the age of 12 to 14, Sashko Slobodianyk, together with his parents, Oleksii and Motrena, saved the lives of two prisoners from the Bershad ghetto, located in the Vinnytsia region: David and Dora Hershenhorn.
Eighty years after the Holocaust, Slobodianyk's own family ended up homeless, after escaping miraculously from their native village in the Kherson region, which was occupied by the Russian invaders.
Although Oleksandr was not hit by enemy projectiles and rockets, he was undoubtedly one of the Ukrainian victims of Russia's aggression — aggression that ripped him from his home and shortened his life.
His family requested that their words of immense gratitude be conveyed to the Chief Rabbi of Ukraine, Moshe Azman and the Israeli lawyer Shlomo Asraf, who provided material assistance to the Righteous during the final months of his life. Right now, his relatives are homeless refugees with barely enough means of subsistence.
On Facebook I posted the bank account number of the Righteous for anyone willing to help, and the Slobodianyk family has already begun to receive small sums of money from Israel.
It so happened that I was the last person to interview him. The daughter and son-in-law of this Righteous Among the Nations told me that before his death, Oleksandr made them promise that they would rebury him in his native village in Kherson oblast, on the banks of the Dnipro estuary — right after Ukraine's victory and the liberation of the Kherson region from the occupiers.
Oleksandr's mother, Motrena Slobodianyk, who was also awarded the title of Righteous Among the Nations, is already buried there.
Blessed be the memory of this Righteous Among the Nations.
Text and photo: Shimon Briman (Israel.)
Photo: From the Slobodianyk family's personal photo collection.
Translated from the Ukrainian by Marta D. Olynyk.