UJE at BookForum 2021: Launch of an anthology of translations by the distinguished Israeli translator Viktor Radutsky (1937–2021)
Posted In: UJE Initiatives, Book Fairs/Festivals, Outreach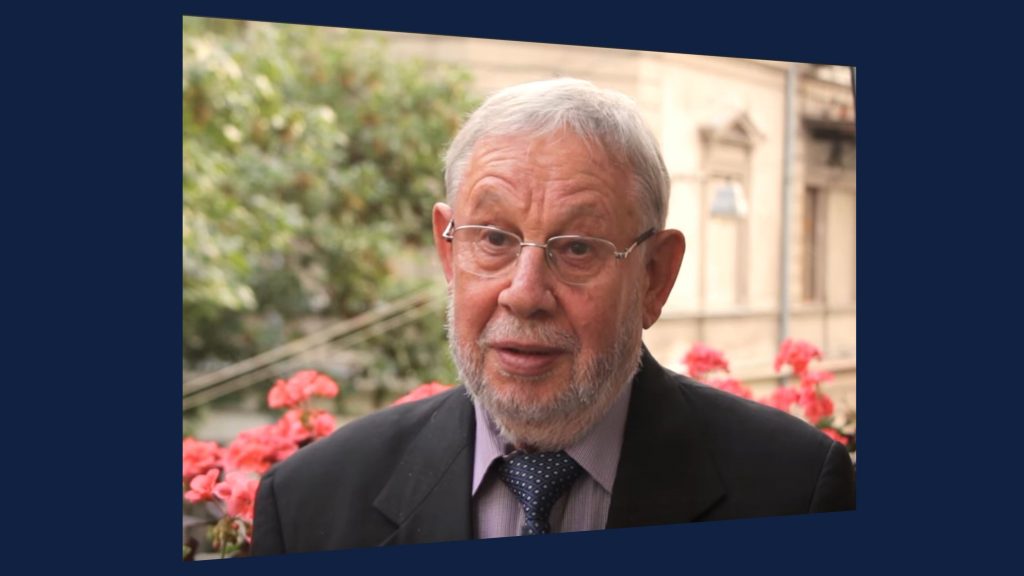 [Editor's note: The theme of the 28th International BookForum, which took place in Lviv on 15–19 September 2021, was "The Game of Growing Up." The Canadian charitable non-profit organization Ukrainian Jewish Encounter held several important discussions during the fair, which took place in a hybrid format, with some events held live and others online. Over the next few weeks, we will be screening video recordings of UJE-supported events and panel discussions that took place at this year's BookForum.]
One important encounter at the BookForum was co-founder Andriy Pavlyshyn's conversation with the translator Petro Rykhlo and UJE's communications director Natalia A. Feduschak, which was devoted to the memory of Dr. Victor Radutsky.
Over the last 30 years, Hebrew literature in Israel has opened up to Ukrainians thanks to the professional efforts and creative inspiration of Victor Radutsky. Before he died in Jerusalem on 15 March 2021, he was working on a book of essays about Shmuel Yosef Agnon, Aharon Appelfeld, and Amos Oz. Now, to Radutsky's credit, these Ukrainian-language essays may be found on the website of the Ukrainian Jewish Encounter.
Although many people in Ukraine do not know or appreciate the role of a translator, one can understand that for Victor Radutsky, it was important for the voices of Israeli writers with roots in Ukraine to be heard by Ukrainian readers.
Victor Radutsky: In Memoriam, 1937–2021 (in Ukrainian)
Launch of an Anthology of Translations by the Distinguished Israeli Translator Victor Radutsky (1937–2021), Lviv, 28 BookForum, 18 September 2021
Victor Radutsky in His Own Words: On His Career, Friendship with Israeli writer Amos Oz, and Acquaintance with Ukrainian Artist Faina Petryakova, Lviv, September 2018
00:00-16:03: On his career and friendship with Israeli writer Amos Oz
16:03-end: Acquaintance with Ukrainian artist Faina Petryakova, with a discussion of Jewish collector Maximilian Goldstein between 24:00-28:12
Translated from the Ukrainian by Marta D. Olynyk.