UJE debuts at Mississauga, Ontario's first Ukrainian Festival.
Posted In: UJE Initiatives, Book Fairs/Festivals, Outreach

On June 20, 2015, the first Ukrainian Festival in Mississauga, Ontario was held, organized by a small committee from the Toronto Bloor West Village Ukrainian Festival. Over 10,000 people visited the fair on this beautiful Saturday, which took place in Celebration Square.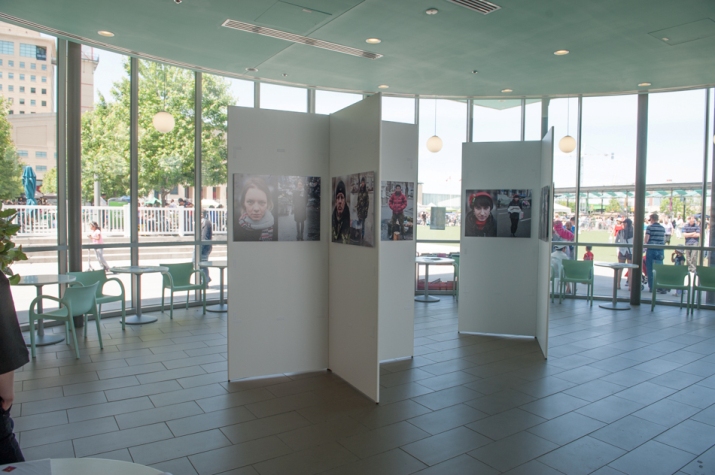 Along with non-stop entertainment, food vendors, a refreshment garden and craft kiosks, Ukrainian Jewish Encounter showcased an exhibit titled "Eyes of Maidan," which was featured at Toronto's Ashkenaz Festival in September 2014 Learn more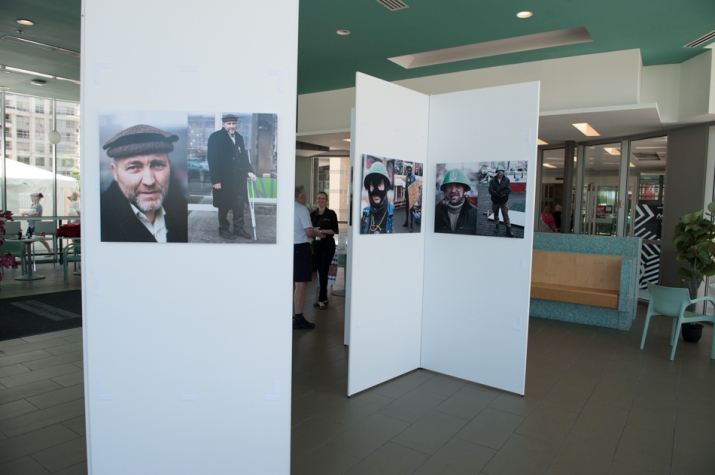 The exhibit was visited by many people, particularly Jews with ties to Ukraine. Helena Yakovlev-Golani, UJE Assistant Administrator, staffed the exhibit, which was open all day, and welcomed each visitor with a brief biography about photographer Alexander Sherbakov, who was born in Ukraine and lives in Israel.
Guests said they were impressed with the exhibit and were thankful that an organization such as UJE exists.
Raya Shadursky, UJE Director of Operations
Photos by Orest Dorosh