UJE's books at ASEEES conference in Boston
Posted In: Sponsored Projects, Publications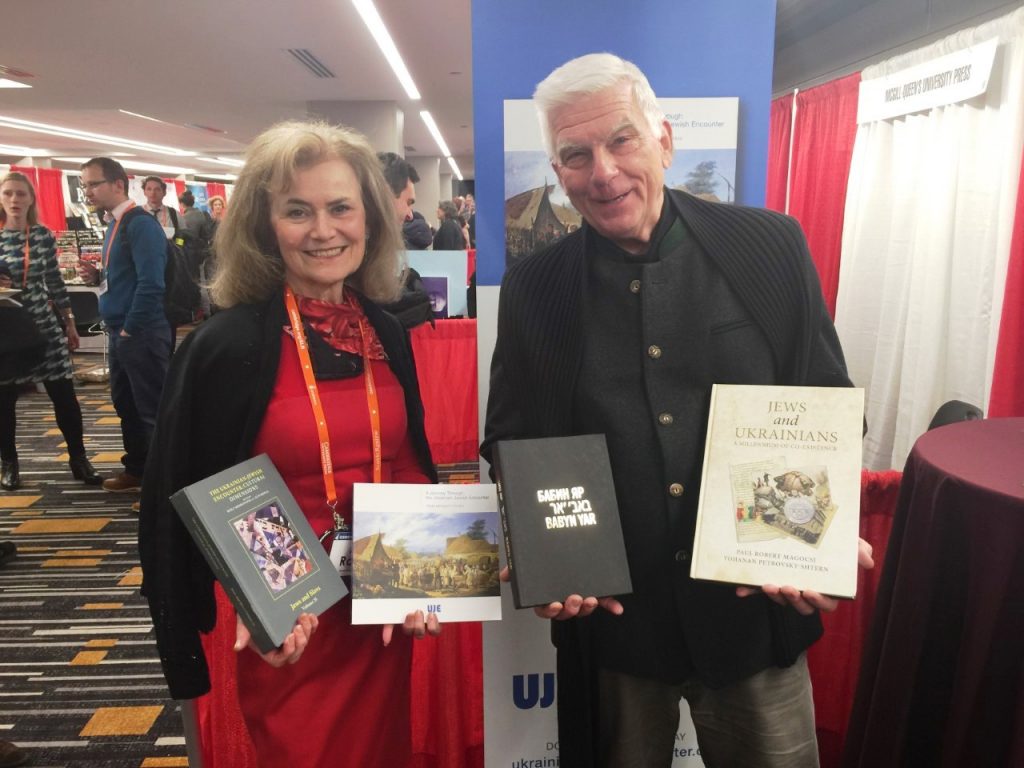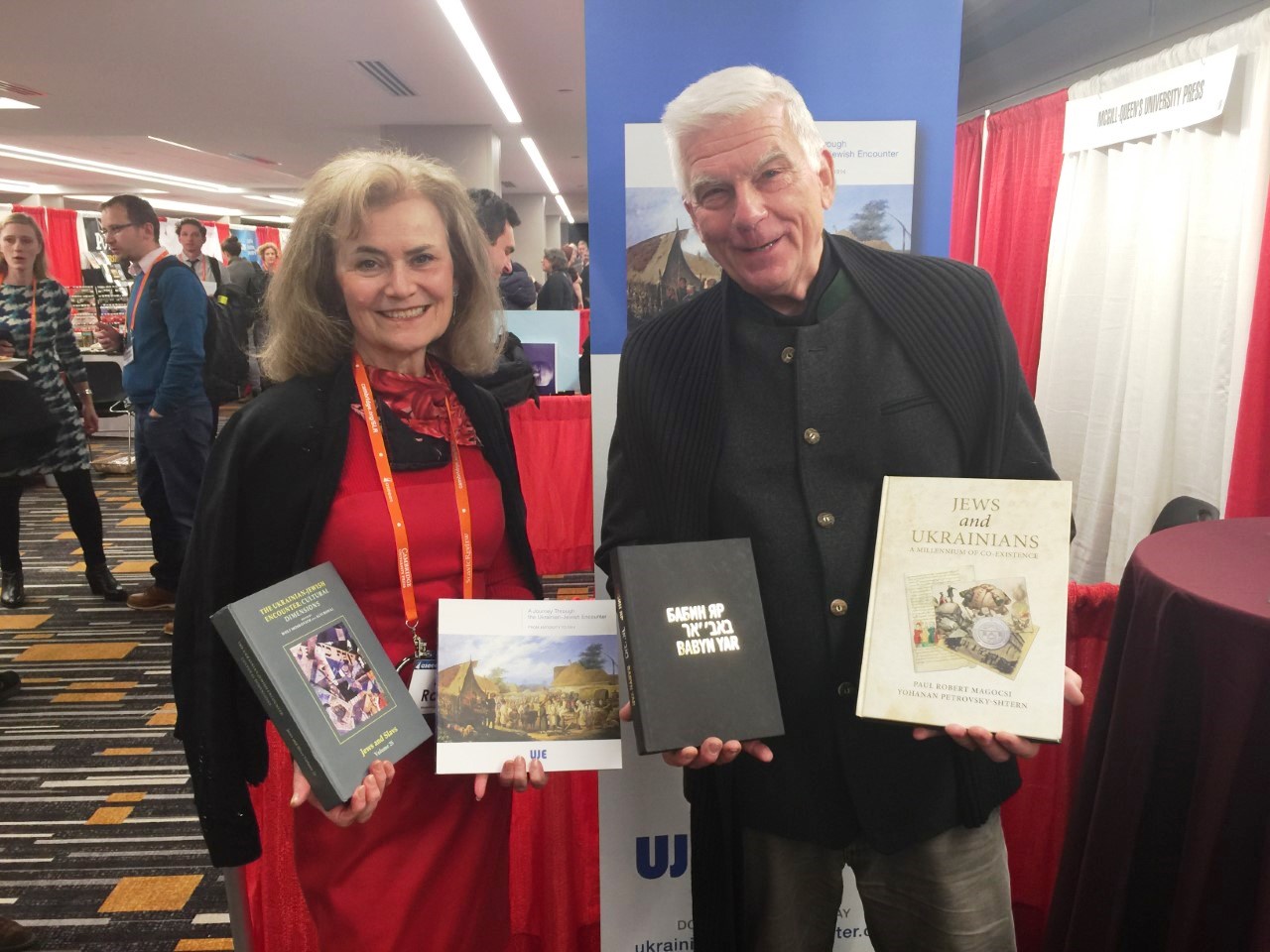 The growing list of books published with the support of the Ukrainian Jewish Encounter were displayed at this year's convention of The Association for Slavic, East European, & Eurasian Studies (ASEEES), held in Boston from 6-9 December 2018. The volumes were part of a larger exhibit of Ukraine-related books displayed at a booth hosted by Harvard University's Ukrainian Research Institute.
UJE's display included three award-winning books and one that is part of a renowned long-running series dedicated to the study of Jews and Slavs. Together, these works represent the wide-range of academic study the UJE supports dedicated to Ukrainian-Jewish relations. All of the publications displayed have been published in both the English and Ukrainian languages.
The volumes conference attendees had an opportunity to become better acquainted with were:
Established in 1948, ASEEES is the world's leading organization dedicated to advancing the knowledge of Eastern Europe, Central Asia, the Caucasus, and Russia. This year marked the organization's 70-year anniversary and 50th annual convention.
UJE is grateful to the Harvard Ukrainian Research Institute for providing a venue to showcase its rich collection of literature.
Text and photos: Natalia A. Feduschak